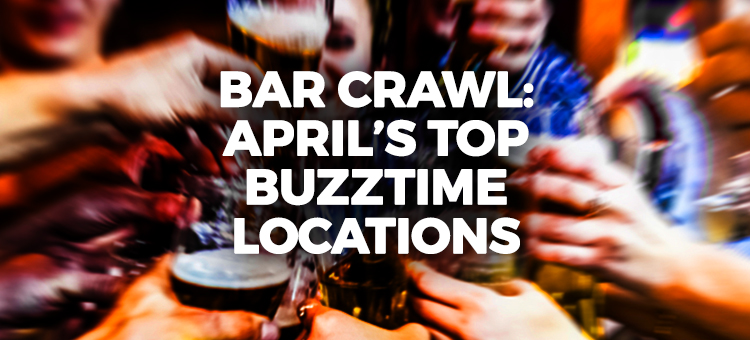 Buzztime has introduced our newest promotion: the Buzztime Bar Crawl. This program is designed to highlight outstanding Buzztime bars/restaurants, curated by the community of players that rally at their favorite Buzztime location week after week.
The following locations were featured stops for the month of April:
–The Adams Mill Restaurant (Manchester, CT): Catch their Belgium waffle station (and homemade whipped cream) at Sunday brunch!
– Ram Restaurant & Brewery (Puyallup, WA): You can find mouthwatering ribs at this bar, dedicated for 40 years to creating memories.
–Killarney's Irish Pub (Nashua, NH): Down a pint and play trivia with the local patrons at this Irish bar!
–Third Base Brewery (Cedar Rapids, IA): Celebrating 21 years of brewing, it's a great place to enjoy a beer or two.
Each location received a shout out on our national Facebook and Twitter accounts, and will also get an official certificate honoring their placement on the 2017 Buzztime Bar Crawl List. Players who submitted these winning location were awarded a prize pack full of Buzztime swag!
Get Nominated Today:
Don't miss out! Encourage your patrons and players to nominate your bar today. For more information, check out the Buzztime Bar Crawl tab on our Facebook page or contact your Account Specialist.