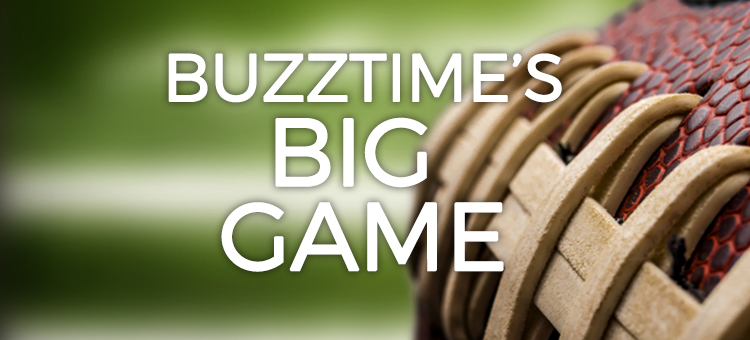 Still reeling from the comeback of the century during football's biggest night on February 5th?  Whether you tuned in for the game, food, or ads, this year's Big Game was a big deal, setting over 30 records! It was truly one for the books. Buzztime was in the center of it all: getting fans geared up for a game that still has people talking.
Bringing customers into your bar or restaurant is our specialty, so we paired the competitive Big Game spirit with some of our most popular games.
We kicked off the festivities early on game day with two limited edition, football-themed versions of Trendalicious Trivia and fan favorite, The Pulse. We sent out alerts via email and social media to our player network, driving them into your place.
By visiting your venue early, fans were able to score a great seat for the Big Game and enjoy delicious food to prepare for the intense action to come…
Major shout outs to our top-scoring bars during our football-themed games! Rockin Crepes in Huntington Beach, CA showed off their sports savvy by taking home gold in The Pulse. And Mickie's Pub in Kelowna, BC scored a major touchdown – earning first place in our special showing of Trendalicious Trivia!
Bummed that football season is over? Don't sweat it! We'll continue bringing you gaming options to keep your fan base going strong, even in the off-season. Now, who's ready for that basketball madness coming next month?