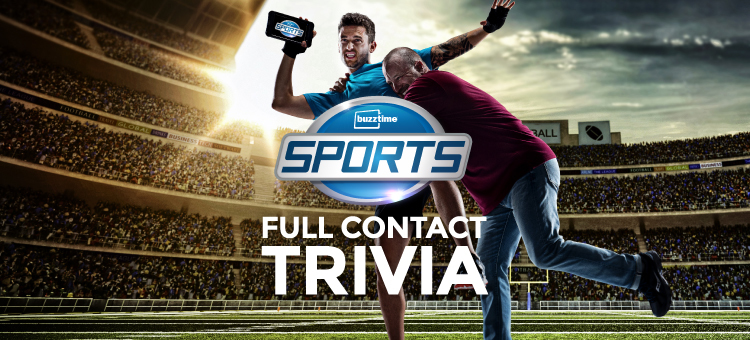 Author: Freddy Lopez
Source: Sporttechie
Even with mobile being at the disposal for different venues, the way in which to penetrate this ecosystem is largely undefined. There's a multitude of offerings that consumers are engaged with, making it difficult to grasp their attention for extended periods of time. The potential to create complementary mobile experiences that reflect hyperlocal brand engagement exists.
Sports bars and restaurants, specifically, have the opportunity to cater to fans like never before, cultivating environments that directly connect shared interests within the venue on mobile devices.
For one franchise, Boston's Restaurants and Sports Bars adopted mobile apps to target kids last year. They integrated augmented reality with their kids' menu, where children place their smartphone over the surface and play mini sports games. The underlying premise for this activation being to capture the imagination of kids while potentially boosting sales, as children can influence families' purchasing power at restaurants.
Another, Buffalo Wild Wings, has invested to ensure its chains stay atop in this space. Last year, they rolled out GameBreak, a multi-platform gaming experience that spans the gamut of fantasy sports. They offer weekly and season-long incentives to try get fans to return over the course of the sporting year, including gift cards and a grand prize of $10,000. Buffalo Wild Wings intends for a more interactive setting as well as increasing brand loyalty.
Yet, aside from the larger vendors with their own extensive channels, the room for third-parties to enter these kind of venues is plentiful.
Buzztime, a Southern California-based company, has been at the forefront of introducing gaming as a part of the sports bars and restaurant experience dating back to 1985. It was at that time where their first property, QB1, provided an in-venue sports game designed around this setting. They've been able to integrate trivia and card games coupled with messaging tools that function inside or outside these venues, too. Over the course of their existence, Buzztime has registered north of 8 million players to its platform, with over 80 million games recorded being played across America in 2014.
Buzztime's Executive Producer, Clint Worley, mentions to SportTechie that QB1 possessed a dedicated following and huge user base. They learned, though, that people want to socialize, watch the game, and eat, among other activities, while they're at a bar or restaurant. While this game proved to be quite engaging, its pace of play didn't allow users to do anything else. Therefore, they moved on to a trivia-focused experience with a national leaderboard support. By doing so, Buzztime managed to slow the game down while maintaining the level of competition to balance the user experience accordingly.
Their latest venture, Buzztime Sports: Football Edition, projects to draw more users and lift loyalty for the venues, with their initial product paving the way for a modernized utility.
To devise this version, Buzztime used its robust trivia engine that debuted with their Jackpot Trivia title earlier this year. This football-based game builds on that foundation and streamlined the visuals, tutorials, and progression. As a byproduct, making this game faster to play, easier to understand, and supposes to be more rewarding for these users.
"Buzztime Sports: Football Edition is a blast to play for the fans," says Worley.
"Team allegiance, weekly updates to the content based on current events in the league, and a national leaderboard competition round out a compelling experience. A single game typically lasts 10 minutes and our players play multiple games each time they visit. For restaurant and bar owners that means a longer dwell time, with more opportunities for adding a few items to the customer's check. It's a win-win scenario for both parties," Worley continued.
While this game serves the complete NFL season, it functions as an outlet to display pro football knowledge any day of the week. The individual rounds of the game is each comprised of 15 trivia questions that spans history, stats, and general information. The fact that it's updated each week to reflect the latest NFL happenings, fans can discover new challenges in order to accentuate timeliness and keep up interest. Each Tuesday is when the leaderboard shows the week's winner.
Buzztime believes that there's a mutual relationship between its game and the benefits for these kind of establishments.
"We focus on making compelling games with challenging content. When players engage with the experience, they are less focused on the time they are spending in the restaurant or bar and more focused on the added value of the tablet entertainment," Worley states.
"When we keep players in a restaurant or bar for an extra 10-20 minutes, we feel like we added we've added to their enjoyment of the meal," added Worley.
Buzztime Sports: Football Edition is available at independent and chain locations across the country who have Buzztime tablets. The game is free for consumers, with it being one of many games offered to these users at no additional cost.
In order to scale adoption, Buzztime is promoting this game via their players' e-mail accounts, focusing on weekly matchups, leaderboards, and natural football rivalries. They are also using network ads that run on the TVs in their partner locations to drive awareness amongst patrons why may not be Buzztime users yet. And through digital media efforts, they're directly contacting venue owners and pitching this product as a way to differentiate themselves from neighborhood counterparts.
Unlike fantasy football, this game wants to equally reward hardcore football fans as well as casual ones. The gameplay mechanics suggest hints and ways to double down your decision to maximize the user's answer; or they can split their game tokens among multiple answers to hedge.
Even though competition abounds to capitalize off of this in-venue market, Buzztime is betting on its past history and continually building new relationships with sports bars and restaurants to provide a mobile gaming experience that doesn't require the user's smartphone to opt-in.