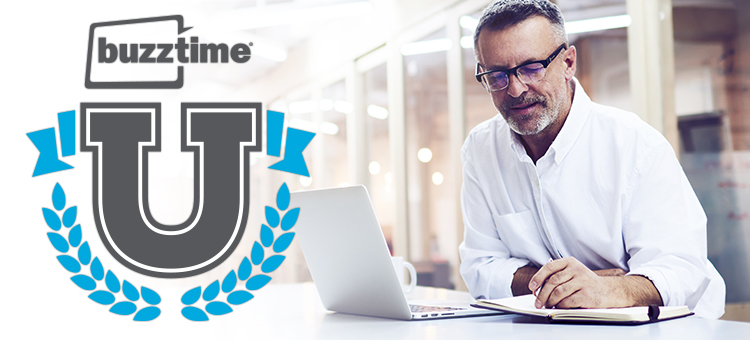 Resources to help you do business, better. That's Buzztime U and you're already enrolled. Your homework? Just check out these powerful tools, tricks, and tips.
Free Guidebook: Ultimate Guide to Hosting an Event
Get everything you need to rock your next event: 27 event ideas, 1-page event checklist, plus a step-by-step plan.
Freebies and Swag
We'd love to hook you up with (free) promotional items and POP signage. Just ask your Buzztime Account Representative what's available – and we'll send it out!
What's the Buzz? 
We've heard a lot of buzz lately from customers like you. Check out this recent review of Buzztime!
"We first learned about Buzztime from one of our customers who used to play at a location that had recently closed. He told us how great Buzztime was and we thought it would be a great addition to our location to add a fun and entertaining option for our customers. Initially, we were going to use it once a week for a trivia night but it ended up being so successful that Buzztime is a every day of the week event at our location!
Our customers love Buzztime. They get a kick out of competing with players across the nation and seeing our location or their name on the leaderboard. They also promote Buzztime for us! As new customers come in, they offer Buzztime to them. The excitement over poker is overwhelming, people clap and yell! It is great! Our staff loves it as well, they're players themselves. They're always playing right after a shift, I can't get them to leave!" – Nora Barnes, After Life 360
We've Got Your Back…Always
Got a question? Need help? Buzztime's customer service and tech support teams are here for you. Give us a holler anytime…
BUZZTIME SUPPORT: https://www.buzztime.com/help-me