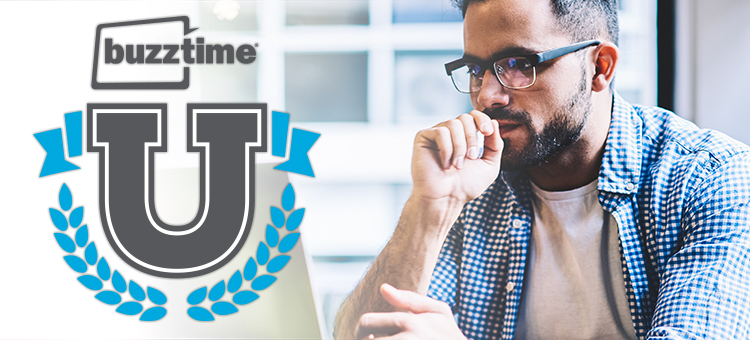 Resources to help you do business, better. That's Buzztime U and you're already enrolled. Your homework? Just check out these powerful tools, tricks, and tips.
Free Whitepaper: Tech Gets Personal
Research shows 78% of millennials would rather buy an experience instead of an item. The latest tech can help you deliver a better in-venue experience. This paper shows you how to do it.
DOWNLOAD NOW
How to Set Up a Buzztime Tournament
Want repeat business? Run a repeat trivia event! Use Buzztime's competition manager (already included in your subscription) to set up a weekly competition. Here's how…
WATCH AND LEARN
Make the Most of YOUR Buzztime
Are you using Buzztime to the fullest? Find out by viewing insider videos. Discover secrets the pros use to build their business.
SEE THE VIDEOS
Have a Question? Need a Little Tech Support?
Buzztime's customer service and tech support teams are here for you. Give us a holler when you need help!
BUZZTIME SUPPORT