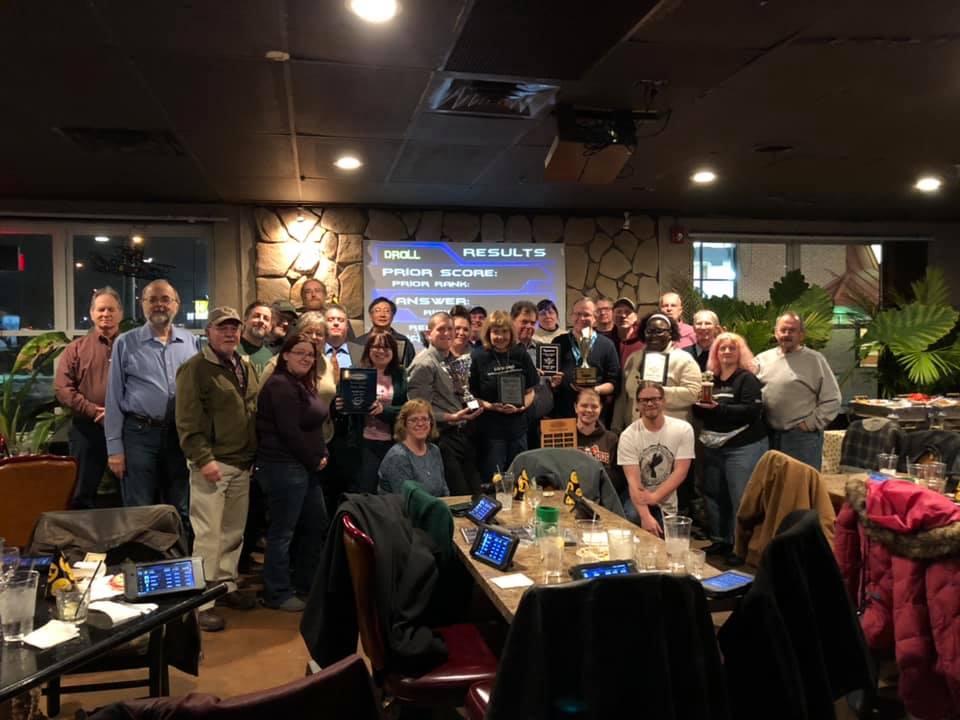 Are you hungry for more trivia? Is one night of bar trivia per week not enough to satiate your senses? Buzztime has tens of thousands of questions in its database. Pub trivia hosts and players could spend a lifetime with them! However, as the years pass, some of the questions become outdated and obscure. Events that are important one year become irrelevant many years later.
Here's a challenge for you: let's go into the Musty Dusty Trivia Bin and break out some moldy oldies to test the trivia prowess of even the greatest bar trivia and pub trivia players. Quench your thirst for a new trivia challenge by trying to answer these ten tough questions. The answers are at the bottom of this blog. Resist the temptation to peek!
Let's start with five challenging multiple-choice questions:
1 – In 1848, H. Waldo Hanchett received a patent for his ____ chair.
A. Baby B. Rocking C. Dental D. Folding E. Reclining
2 – When Alan Kulwicki won the NASCAR Cup title in 1992, his Ford was sponsored by:
A. Taco Bell B. Pampers C. Hooters D. Prudential E. Microsoft
3 – What area of Disneyland was completely renovated in 1967 and again in the late 1990s?
A. Tomorrowland B. Frontierland C. Main Street D. Mickey's Toontown E. Fantasyland
4 – In 2007, a meteorite that hit ____ caused a mysterious illness that afflicted hundreds.
A. Madagascar B. Rhode Island C. Nepal D. Greenland E. Peru
5 – Who made Time magazine's list of the 20th century's 100 most influential people?
A. Blue Beetle B. Betty Boop C. Bugs Bunny D. Bart Simpson E. Betty Crocker
How did you do? Things will now get a bit tougher. Most bar trivia and pub trivia games don't give you multiple choices. Trivia players need to figure out the answer on their own. Here are five outdated questions guaranteed to activate your brain cells:
6 – Ahmet Ertegun is a member of the ____ Hall of Fame.
7 – The ____ Ballroom in Harlem was the origin of many U.S. dance styles.
8 – Prior to going into syndication, "Baywatch" ran for just one season on this network:
9 – Ping, Pang and Pong are characters in what Puccini musical?
10 – Nicholas Murray Butler was a co-recipient of what 1931 Nobel Peace Prize?
Answers: 1-C 2-C 3-A 4-E 5-D 6-Rock and Roll 7-Savoy 8-NBC 9-Turandot 10-Peace
How did you do?
Are you inspired to go to your nearest Buzztime location for a night of bar or pub trivia?
Use our Site Finder to find a Buzztime location near you!
See you there!