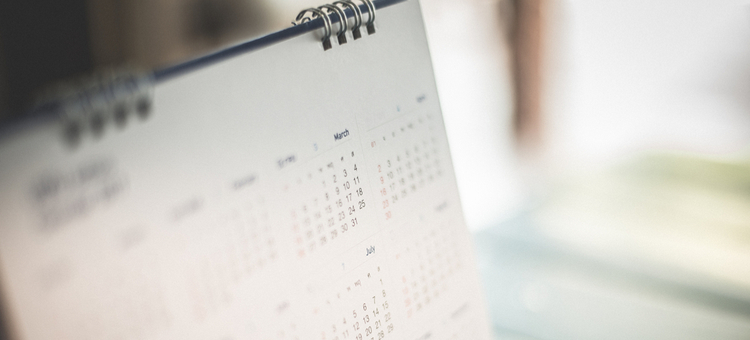 There are more than 100 official holidays that will be observed in the United States in 2017 that can provide fantastic opportunities for your bar. These don't include unofficial but popular holidays and observances like Pi Day (March 14), or the many globally observed events like the Big Game and political elections. Simply put, your bar can build a promotion or host an event for countless occasions.
As far as holidays are concerned, for bar owners the wide selection is a case of "too much of a good thing": with so many events to choose from, which ones do you go with? What events or holidays have the best success rate for bars? Don't worry: we've compiled the most important calendar events for bar owners in one yearly event calendar.
February – The Big Game
This is a no-brainer for sports bars, but no matter what theme your bar employs you can bet on a full bar if you have enough widescreen TVs to meet demand. The Big Game lasts for four hours or more, so promote this event heavily and offer customers discounts on appetizers so they can't resist ordering more.
March – St. Patrick's Day
We know you're not surprised – after all, 1% of the total annual beer consumption occurs on St. Paddy's Day, according to Business Insider. Even if your bar isn't Paddy's Pub, go all-in on themed drinks and promotions for big returns this holiday.
March – College Basketball
College Basketball fever is going to sweep through your bar for weeks – the big challenge is choosing which days to focus your efforts and promotions. Host events for the Final eight teams and onward minimum, and if the local team is in the mix, jockey to be the first choice neighborhood bar where fans can catch the game. 
May – Horse Races
The first Saturday in May is the perfect time to add mint julep to your drink menu and host a fancy hat competition. Always popular in the South, this sporting event is giving millennials more and more incentive to enjoy the short affair in the comfort of their local bar.
May – Cinco de Mayo
Tequila lovers rejoice: Cinco de Mayo is consistently one of the most lucrative days for bars. However, this comes with a precaution: consider your bar's theme and décor carefully before investing heavily in marketing, decorations, or specialty drinks. Bourbon or whiskey bars aren't known to perform wonderfully on Cinco de Mayo.
 October – Halloween
 Halloween isn't just for kids anymore: in the last decade, the holiday has exploded in popularity for adults who just want to go all-out on a costume and then drink and dance the night away. Get ahead of the holiday with fun promotions leading up to the big night, and a themed party on Halloween.
November – Thanksgiving Eve
 Also referred to as Black Wednesday, Thanksgiving Eve is the most bankable night of the year for bars. You'll experience an influx of out-of-town visitors who want nothing more than a drink and a relaxing time. Stock up for the evening so you don't run out of your staples, and focus on mobile marketing so you show up when visitors search for local bars.
December – Christmas
Being at a bar on Christmas doesn't have to be a downtrodden affair – bars that promote the festive holiday correctly generate huge sales on a day when most other establishments are closed. Be the go-to destination for people just trying to get away from the in-laws for a few hours, and decorate for the season.
December/January – New Year's Eve
Ranked as the second most popular night of the year for bars, New Year's Eve guarantees hefty profits if you provide a fun atmosphere and great deals on drinks so customers can party the night away. The emphasis on the midnight countdown means people stay longer: cash in on this event by scheduling promotions every hour so the party doesn't lull beforehand.
Mark your calendar and start planning your promotions to boost your bottom line.