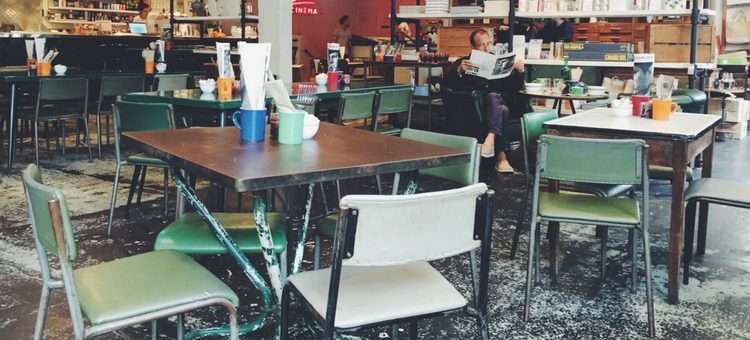 America's restaurant chains are pulling out all of the stops to stay ahead of the competition and grab more market share of the $660 billion industry.
Here's a look at five sizzling marketing strategies offered by major chain restaurants, everything from chef-inspired recipes and full-course meals for one low price, to health-conscious kid's meals.
1) Gourmet-inspired menus
In an effort to win over sophisticated and upscale dining consumers, fast food chain Taco Bell has launched its Cantina Bell™ menu, inspired by recipes from Top Chef Masters' second-runner-up Chef Lorena Garcia, who has also been part of reality shows, such as America's Next Great Restaurant. Another trend popping up at many chain restaurants is artisan sandwiches and pizzas, such as Domino's, which now offers gourmet pizzas on artisan crusts and Wendy's, offering artisan-baked flatbread sandwiches.

2) Meal bundling
Chain restaurants are now offering meal bundling options to simplify ordering, while making it more affordable for consumers on a budget to dine out. An example is Applebee's 2 for $20 menu, where two guests enjoy an appetizer to share and two main courses, all for $20. Other meal-bundling promotions include Olive Garden's 3-Course Italian Dinner for $12.95, complete with soup or salad, choice of entrée and dessert, and TGI Friday's Taste & Share menu.
3) Health-friendly kid's meals
Many fast food chains are responding to the growing consumer demand for healthier food options for their kids. For instance, Burger King's kid's menu now comes with apple slices and a juice box. Another chain restaurant that has shaped up its kid's menu is Bob Evans, which now offers healthier options, such as its grilled chicken strip with a side salad and 100 percent orange juice. An article in QSR Magazine also notes that chain restaurants are getting creative with kid's menus with items like sweet potato fries, Asian dumplings and hummus.
[fl_builder_insert_layout slug="whitepaper-signup-module-50-best"]
4) Fresh-to-order
Just walk into any Jersey Mike's Subs storefront, and you'll see all of your ingredient options right in front of you for a delicious, fresh-to-order sandwich with all of the fixings. Now with more than 600 franchise locations throughout the U.S., Jersey Mike's Subs prides its success on the high quality and fresh ingredients it uses at every store, including Certified Angus Beef, farm-fresh produce, and freshly baked breads.
5) Touchscreen technology at the table
More and more chain restaurants are using technology, such as touchscreen tablets at the table for customers to play games, view the menu, read about the restaurant's history and story, and place their own order. This is proving to be an effective upselling tool at many chain restaurants. For instance, The Wall Street Journal reports that dessert orders rise 30 percent after screens displaying the desserts are installed at restaurants. Also, free Wi-Fi is a perk you'll now find at many fast-food chains, such as McDonald's and Starbucks.
So what's next for chain restaurants? Only time will tell, but one thing is for certain, they will keep doing what it takes to keep America's hungry consumers dining out and driving thru.