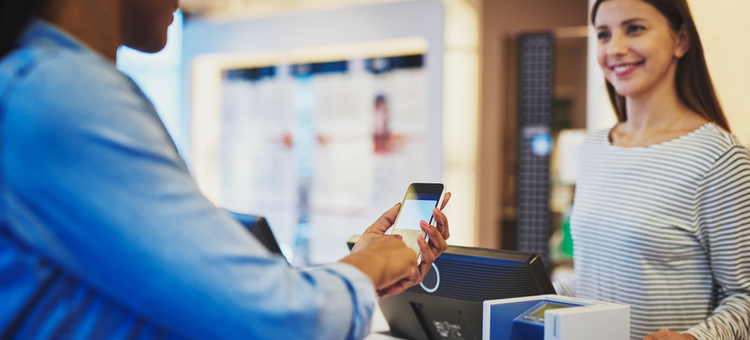 As a restaurant or bar owner, you know that there are plenty of different ways out there to offer online ordering to your customers. Marketplaces, native apps, self-developed solutions and third-party white label solutions. Each of them have their pros and cons and depending on your end goals, one solution might be a fit while the others may represents risks. Without further ado, here is a portrait of each solution with their benefits and inconvenience and in what situations you should use them.
Creating Your Own Solution
Your first possibility is to create your own system from scratch. The pros of that solution is that you will be able to build and personalise everything in your online ordering. This also means you have complete control over the end result. However, going for that manner will be highly expensive and is not always worth the investment.
You will need to hire experts and developers to build an online ordering application that will surely encounter many problems along the process before it starts to work properly. Technology is a rapidly evolving domain. You will need to pay these developers to keep your code updated. Even a greatly developed code becomes obsolete every year or so. It is always a work in progress. You will also have to hire employees to set up and manage your app. All of this may bring about millions of dollars in expenses and you are not even sure that you will get what you are looking for. It is a game of trial and errors.
End goal : This solution works best for giants like McDonald's, who have the means to support that kind of financial and infrastructural burden. If your restaurant is a massive chain with a lot of money to invest and you can not find an alternative that suits you on the market, than you might want to go ahead with that solution.
[fl_builder_insert_layout slug="whitepaper-signup-module-create-menu"]
Subscribe to a Marketplace
Another possibility is to subscribe to a marketplace. The pros of that solution is that these marketplaces are already well established and are known to your customers. That means they can potentially bring your restaurant a high volume of online orders if you rank well in their databases. They will also provide you with stickers and advertisements to tell your current customers that you are now present on their platforms. Some of them will also provide you with a delivery service.
However, there are majors inconvenients in the long-run. Restaurateurs see themselves forced to pay fees that expand from 15% to 30% of the value of every order made through the platform of a partner, squeezing their profit margin. Also, being present on these marketplaces may convince customers who used to eat in your outlets to stay home to order, making a once profitable sale less profitable.
Another problem with being on a marketplacet is that your competitors are there, right alongside you. If your customers have the ability to choose between that many restaurants, that means you might lose a sale up to the last moment. The template is also the same for every restaurant. It is impossible for you to stand out from others or to showcase your promotions or your branding.
You must also keep in mind that marketplaces are building their brands, not yours. They are not in that business to help you, they are reaching for your customers. They want your customers to switch from your restaurant to the platform, meaning that if you leave, customers will stick with them, not you.
End goal : This alternative works best if you do not have a brand to protect. If you are aiming to become a production kitchen, which is a legit business model, than marketplaces are a good fit for you. Also, if you are a new independent restaurant and you want  people to taste your food and make a high volume of orders even though these are not as lucrative as they could be, than you may temporarily adopt a marketplace. This can be a good marketing strategy to enter a new market. You could also want to use marketplaces to increase your volume during low hours or if you have a very low global cost and only want to sell lots of food at a low profit margin. Either way, it is not a suitable strategy on the long-run, so you must use them wisely.
Choose a Third-Party, White Label Solution
Your third possibility is to do business with a third-party, white label solution that suits your needs, such as UEAT. In opposition to marketplaces, these providers are building your brand with you. Being completely white label, you get to have a personalised online ordering solution integrated directly on your website with seemingly no third party involved to the eyes of your customers. This solution gives you the numerical infrastructure of having your very own solution, without the overly high fees related to it. These solutions are also easily extendable to multiple devices such as kiosks, tablets, etc.
If you look out for the right provider, you may find even more benefits. Features you will want to look for are :
Having it fully integrated within your website and operations
Having the possibility to upsell
Having a constantly updated software at no extra charges
Being able to personalize your template with your brand
Having a solution that is easy to use for your customers
These solutions have a better ROI and are way cheaper than marketplaces.
End goal : This solution is suitable for most restaurateurs, as it is affordable, perfectly adapted to your restaurant and offers everything a restaurateur might need within an online ordering solution. However, you are responsible with bringing the volume as these are not marketplaces. Just know that once you do (or if you already) have a high volume in take out, these become very profitable.
About UEAT
UEAT's mission is to simplify the life of restaurateurs by developing innovative and user-friendly technological solutions.  Their goal is to create and market intelligent and reliable tools that enable restaurateurs to generate more revenue while maximizing their profit margins. They offer innovative ordering solutions, enabling restaurants to offer online ordering directly from their website for both delivery and take-out orders. UEAT also offers self-serve ordering kiosks to restaurant owners. The kiosks allow consumers to browse the menu, order and pay without waiting at the register.