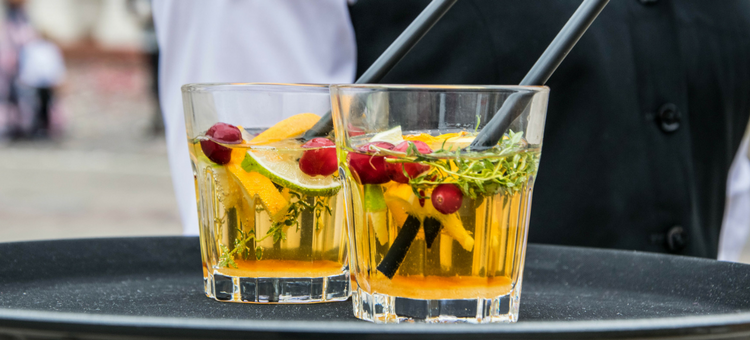 Whether you are running a bar or restaurant business, the marketability of your cocktail menu can have a tremendous impact on your bottom-line.
If you are a restaurant, in particular, your cocktail menu might have gotten easily overlooked or neglected because so much of your efforts and energy continue to be placed on your food. But, thinking about how you also improve the sales and marketing appeal of your cocktail menu will be well worth the endeavor.
So, as you give your cocktail menu a fresh makeover, here are some tips for success.
Get your customers involved in the process:
Want to know what cocktails will win over your best customers? Ask them. One fun way to get them involved in the reinvention of your cocktail menu is to host a creative cocktail contest on your Facebook page. Ask your fans and customers to submit their favorite and most creative cocktail recipe with an image of the drink for a chance to have their cocktail featured on your new menu.
Stay ahead of the latest trends in mixology: 
Stay ahead of the latest trends and innovations in mixology to find out which cocktails will have the most sales and marketing potential for your bar or restaurant. These trends can change quickly, so be sure to keep a close beat on what's going on with the art and science of drink making. A few popular blogs about mixology worth checking out are the Liquid Muse, A Dash of Bitters and Rated R Cocktails.
Put a unique and modern spin on old favorites:
Classic cocktails, such as the Cosmopolitan or White Russian, may still have widespread appeal, but there's nothing really new and exciting about them. Why not instead give your guests a new spin on these old favorites? For instance, Katie at Sullivan's in downtown Omaha has transformed the Cosmo with the addition of Cassis, a liqueur that gives the Cosmo a deeper, pink to light purple color and a berry taste. In this example, all it took is just one simple ingredient addition to make a significant impact.
Infuse creativity into your cocktails:
Liquor infusions are all the rage, and the distinct flavors of infused spirits really bring an otherwise dull cocktail menu to life. Infused liquors can be as mild as a fruit flavor to as unsubtle as bacon-infused vodka, which is, believe it or not, found in a bacon chocolate martini. When it comes to infusions and how you use them in your cocktails, the sky's the limit.
Give your cocktails a standout brand:
From the way that you name your cocktails to how you dress up the glass, each signature cocktail on your menu should have its own personality and brand which aligns with your bar or restaurant's overall brand. For starters, think about the personality you want your cocktails to have and how you want your customers to remember them on your drink menu.
Coming up with a new cocktail menu to win over your guests will not only be good for your business, you'll have some fun along the way.
[fl_builder_insert_layout slug="whitepaper-signup-module-create-menu"]