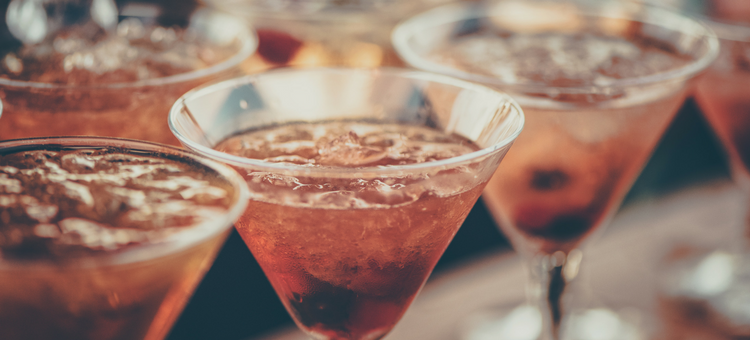 Creating a unique signature cocktail that sells takes the right mix of creativity, ingredients and craftsmanship.
Mixologists are continually striving to put a new spin on popular cocktails that will make them a stand-out crowd pleaser on the menu. So what are some of today's top bars and restaurants shaking or stirring up at the bar?
According to a recent National Restaurant Association's What's Hot Alcohol Bartender Survey–2013, the hottest alcohol trends of the year at the head of the list include food-cocktail pairings, savory cocktails, and use of fresh and locally-sourced ingredients.
Food-cocktail pairings: In an article on StarChefs.com, Gaston Martinez, a Milagro Tequila brand ambassador and cocktail pairing expert, explained that the key to determining the best food-cocktail combinations is to compare cocktail ingredients to the flavor profiles of wine. What wine would you serve with a particular dish? Once you have that answer, deconstruct those same flavors and apply them to your cocktail.
Savory cocktails: From coffee-infused Cynar to mushroom-flavored bourbon, today's crafty bartenders are combining the most unusual flavors to create tasty savory cocktails that push the palate to new limits. But when putting together a savory cocktail, many bartenders advise to proceed carefully. While experimenting with contrasting and savory ingredients, it's very important that they still work well together and don't leave a bitter or strange taste in the mouth.
Locally-sourced ingredients: Give your typical cocktail a boost by taking advantage of seasonal and fresh locally-sourced ingredients, such as fresh fruits, vegetables and herbs. Some of the tastiest cocktails use ingredients right from the neighborhood Farmer's Market. Farm-to-table can definitely also take liquid form to create the perfect cocktail.
While tapping into overall industry trends is certainly a good place to start, when concocting your signature cocktail, be sure to stay true to yourself and what your bar or restaurant stands for. Signature cocktails are the perfect opportunity to express your creativity and style, and the overall unique qualities of your bar or restaurant.
Are you still unsure where to start? Here are some tips.
Become a Signature Cocktail aficionado: Get inspired by learning about different signature cocktail recipes and mixing techniques from culinary and mixology experts. There are a number of books, websites, videos and other helpful resources you can find on the Internet, such as this Cooking Channel video on creating a signature cocktail.
Get feedback from your customers: give your customers an opportunity to sample different signature drinks by hosting a special cocktail-tasting event. After taste-testing some different drinks, ask them to vote on their favorite one and feature the winning cocktail on your drink menu.
Get your Facebook fans to submit their signature cocktail recipe: Facebook is a great way to get your fans involved. Ask them to submit their creative signature cocktail recipe with a catchy name. The winner will get the honors of seeing their signature cocktail on your bar or restaurant's drink menu.
Remember, presentation is everything: Sometimes what can really make a signature cocktail stand out is simply the glass that you are serving it in or its garnish on top. Once the flavors or there, giving your drink's presentation a WOW factor will help it truly stand out.
Whatever signature cocktail you do end up with, one thing is for sure, the journey will be a lot of fun. Check out these unique cocktails if you're looking for something that will be sure win your customers over.
What signature cocktails steal the show at your bar?
[fl_builder_insert_layout slug="whitepaper-signup-module-37-trending-happy-hour-menu-ideas"]