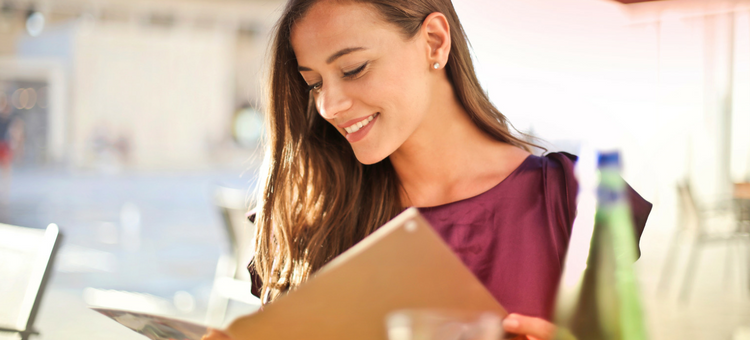 An enticing bar menu is an important hallmark to any bar or restaurant business where alcoholic drinks are served. As such it shouldn't go overlooked. If you are thinking about how to put a creative, new twist on your bar menu, here are the five essential ingredients for success.
1. Stay true to your brand and target customer:
Every profitable bar or restaurant has something unique or special that its customers want. When creating your bar menu, think about what makes your establishment a unique draw for your customers and build from those same areas of strength. For instance, if your bar or restaurant is known for its gluten-free and vegetarian dishes, complement them by selling gluten-free liquors and beer.
2. Have fun with food and drink pairings:
According to the National Restaurant Association's (NRA) 2013 What's Hot Alcohol Survey of nationwide bartenders, food and alcoholic beverage pairings ranked the second most popular trend for 2013. Why not have fun with food and drink pairings by creating special, themed pairing menus at the bar? Change them seasonally to keep pairings fresh and interesting.
3. Use locally-sourced and fresh ingredients:
Bar food menu items are notorious for being fried and covered in cheese, which also means they often end up coming from the freezer. Don't necessarily nix the guilty indulgences that are popular with your drinking guests. However, wherever possible, serve dishes that are fresh and made-to-order, even if it's a plate of loaded potato skins!
[fl_builder_insert_layout slug="whitepaper-signup-module-create-menu"]
4. Prep ahead:
Of course, in a perfect world, you could infuse your own vodkas or serve culinary masterpieces to every guest. But, in busy bar environments, that's not always feasible. The key to serving up the highest quality food and drink products to customers is planning and prepping ahead, allowing you to keep up with your bar crowd, without compromising quality.
5. Add marketing appeal with clever titles to menu items:
Your bar menu is an important tool in your marketing arsenal designed to entice your customers and appeal to their senses. Sometimes just giving menu items clever or catchy names can be the trick to making them best-sellers. When thinking about names for your menu items, start with those keywords that describe your bar or restaurant, geographical location, history, etc. For example, if your bar or restaurant is known for its burgers, tee them up with clever names, such as those listed on BurgerBusiness.com's best burger menus in America.
When creating a winning bar menu, it's always a good rule of thumb to get buy-in from your customers. Finding out what they want from your bar menu could be as simple as polling them on your Facebook page or asking them to complete a simple email survey, using a tool like SurveyMonkey. For additional tips on how to get valuable feedback from your customers, read our previous blog post here.
Building your profitable bar menu is the perfect opportunity to get creative and have fun, so enjoy the journey and leverage to get more engaged with your customers, along the way.