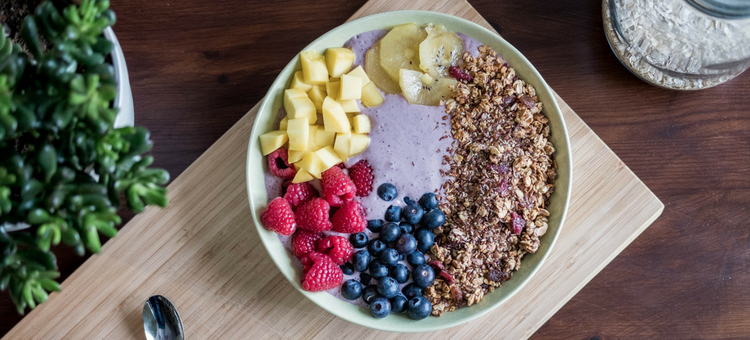 As the public awareness about healthier foods and physical fitness is reaching new heights, the demand for superfoods is becoming loud and clear in restaurants and hotels. There is a genuine pressure on restaurants to include healthier options on their menu in order to meet the demand of customers. The market segment looking for superfoods in restaurants is now becoming larger and is a serious reality for restaurant owners who still haven't included superfoods on their menus.
Restaurants need to act quickly in order to catch this rising health food trend. It is very clear from the last few years, people are more concerned about their health and fitness, directly influencing their dinning choices as they are now making decisions in favor of foods that contain more health benefits.
[fl_builder_insert_layout slug="whitepaper-signup-module-create-menu"]
What does Superfood include?
Superfood is an umbrella term that includes all foods that are rich in nutrients, contain phytochemical and sometimes antioxidants. Some of the most popular food items that fall under the category of superfoods include nuts, seeds, berries, citrus fruits, whole grains, dark leafy greens and often seafood rich in Omega 3s. Other superfoods include:
Eggs

Low-Fat Yogurt
Broccoli
Salmon
Beans
Nuts
Quinoa
Sweet Potatoes
Oats
It is evident from the list that such foods may not be popular to mainstream audiences, but an evolving segment of customers are now looking for fresh foods when they are dinning out. Many chefs and cooks have developed creative ways to market superfoods to customers who are interested – while also keeping in mind their target audience. This rising trend of superfoods also means restaurants have to come up with more creative ways to serve these historically unpopular foods like seeds, nuts and whole grains.
For a successful restaurant business, quickly adapting to consumer trends is critical. It is time for restaurants to include more superfoods on their menu as many customers are now shouting out loud for healthier eating options.
Have you made any adjustment on your menu to include superfoods?