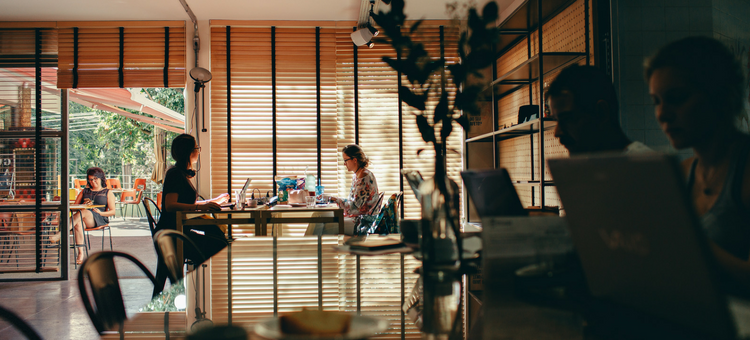 Many restaurant managers and owners who stay informed about the trends that shape the industry are probably tired of hearing about the ever-growing presence of tech in modern restaurants. For those that have resisted incorporating tableside tablets or digital signage, the tech wave may seem like a passing fad.
Nevertheless, the influence of restaurant technology, and its success on improving the dining experience, is so great that restaurant managers have no choice but to adapt accordingly. One of the greatest issues with restaurant technology is that some restaurants implement the wrong technology without gauging what their customers want.
Now you can comb through the findings of the Restaurant Technology in 2016: Dining Edition, a recently released study, to see what the customers prefer. The statistics, charts, and quotes break down the mystery of restaurant technology and paint a clear picture of the best tech for restaurants.
Technology is a Good Thing
This may seem like a simple point to make, but it's an important one: 79% of the respondents surveyed felt that restaurant technology consistently improves their dining experience. This is an overwhelming majority, and should help ease any uncertainty and the long-term effectiveness of restaurant technology.
Customers Want to Make Online Reservations
One of the clearest findings of the study was that all diners want the ability to make online reservations for the restaurants they frequent. If your restaurant is already popular, forcing guests to wait nearby with a buzzer on a busy night is a great way to frustrate customers. Online reservations are ranked as the most important technological feature for restaurants, so if you don't currently offer online reservations consider making a change.
Online Ordering is Increasingly Popular
A surprising 57% of those surveyed said that they order from a restaurant's website daily, weekly, or monthly (with the majority of respondents answering "weekly").  Online ordering opens up entirely new streams of revenue and attracts customers that otherwise wouldn't venture out to try out your restaurant.
They Prefer Cash or Credit
Payment is the big area where customers don't feel comfortable moving towards technology as the method of payment. However, if they can still pay with cash or credit card they don't mind paying at a kiosk or tablet. As long as a service staff member is on hand or nearby to answer questions or provide a personal touch, customers are comfortable paying via self-service tablet.
Splitting the Bill is Everything
When polled about what restaurant technology is most important to them, many respondents focused on the need to split the bill however they like. No one likes doing math when dining out, but no one wants to pick up the entire bill either. Digital dining is a great solution for restaurants that want to offer flexible payment options that include splitting the bill.
Email Receipts Are Better
 As document storage becomes increasingly digital customers actually prefer the green option of email receipts in comparison to traditional paper receipts. 42% of diners prefer email receipts, and 18% of diners don't want receipts at all. 29% of diners still prefer paper, but offering the option of email receipts saves paper and makes the dining experience more convenient.
Use these insights to invest wisely in restaurant technology that your customers will actually use.
[fl_builder_insert_layout slug="whitepaper-signup-module-top-ten-pos"]