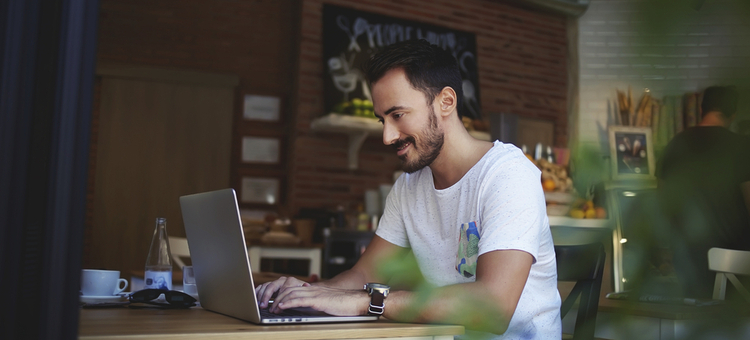 You've opened your dream joint. Your restaurant is fully operational. Now how do you entice locals to flock to your restaurant?
In an age where most information is gathered online, digital marketing is the deciding factor in how successful your bar or restaurant will be in edging out the competition. But where to start? We know you may have not studied marketing, so let Buzztime help – here are the digital marketing basics for restaurants and bars.
SEO Strategy
As a new restaurant, you need to show up when locals search for eateries in your area. The backbone of SEO (search engine optimization) is on-page optimization for your website. Here, your location, as well as your product, will serve as a keyword.
Include your relevant search terms plus city and state in the title, URL, H1 tag, description, and page content of every page on your site. This will help raise your visibility on search engines. Create separate pages on your site for various services or menu categories to boost your profile.
It's paramount to claim the Google My Business listing for your business so you can add information, photos, and categorize your page. However, Google isn't the only place where customers search for restaurants – apps like Yahoo, MapQuest, Bing, and Yelp field tons of local searches. Raise your profile on these apps by racking up citations (a mention of your business name, phone number, and address on another site).
Social Media Savvy 
The average citizen spends hours a day browsing social media. Open and maintain profile pages for your restaurant or bar on all relevant social media platforms, including Instagram, Facebook, and Twitter. Regularly posting a mixture of promotions and engaging content across all platforms will help raise awareness of your restaurant.
Facebook news feeds have de-emphasized showing content based on likes and comments alone, so to remain marketable it's important to pay for local ads on the important social media platforms. Another great way to boost brand awareness is to focus on creating potentially viral shareable content.
Ideal social media content should be quick, fun, and full of personality. Get customers excited about an event by offering discounts, and discuss new menu items directly with loyal Twitter followers to gauge interest. Think outside of the box!
Email Engagement
The hallmark of digital marketing that's remained fairly constant is the email blast marketing technique: get customers on an email list to receive promotions and updates on your restaurant or bar.
With email marketing you must walk a fine line between engaging and soliciting. Most emails from companies are written off as spam, so appeal to your target demographics' interests and make your emails enticing.
With Buzztime email marketing, for example, players are informed about relevant upcoming games that they've shown interest in, and the customer's gameplay informs future emails. Targeting interests in this way helps retain customers by appealing to what they like most about your bar or restaurant.
Continue to build your online presence and market to the online generation to increase foot traffic on slow nights and draw more and more crowds into your restaurant.
[fl_builder_insert_layout slug="whitepaper-signup-module-50-best"]