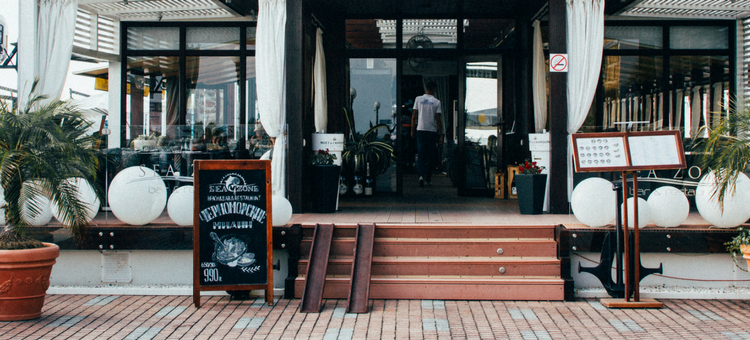 Digital signage has proven itself as both a cost-effective and an innovative way for bars and restaurants to improve the customer experience and overall bottom-line. More and more bars and restaurants across the U.S. are embracing digital signage as the technology evolves, making it both more affordable and user-friendly than ever before.
Key Benefits at a Glance
Dynamic: Unlike traditional menus and printed marketing collateral, digital signage offers an easy way to keep customers aware of new menu items, specials, events, etc. which might otherwise be difficult to share with patrons on the fly.
Interactive: Today's digital signage technology, such as Buzztime's social, mobile and entertainment platform, lets bars and restaurants get more engaged with their customers, for instance, by encouraging them to share on social media or by keeping them entertained with live trivia or poker games. According to a 2008 Arbitron Study, bars and restaurants that used Buzztime's gaming and entertainment platform reported that Buzztime players spent 27 minutes longer and $5 more during each visit.
Versatile: Digital signage wears many hats. On one hand, it can be a dynamic digital menu board in a quick-service restaurant or to entertain guests in a casual dining establishment as they wait for their table or for their food to arrive. Or by rotating different offers or visuals, bars and restaurants can experiment with different marketing messages and tactics to see what works best.
Visual: People eat and drink with their eyes. By displaying appealing visuals, such as a delicious new menu item or popular cocktail, bars and restaurants are more likely to increase sales.
Easy to use and manage: Today's digital signage solutions are much easier to deploy and use than they once were due to advances in cloud-based technology, allowing for content, images and video to be created and managed remotely, anywhere, anytime.
[fl_builder_insert_layout slug="whitepaper-signup-module-top-ten-pos"]
Greener Alternative to Paper: Going digital helps bars and restaurants reduce their environmental footprint by reducing the need for printing and paper consumption. And doing so is not just good for the environment, but also for improving the brand perception of your bar or restaurant among consumers.
Improves Consistency of Marketing Messages and Standards: In multi-unit bars or restaurants, such as large casual dining chains, digital signage provides an easy and efficient way to display universal marketing messages across different locations.
Motivates and Recognizes Staff: Because digital signage messaging is so dynamic, it can serve as an excellent way to motivate and recognize employees for their accomplishments, i.e. showcasing the "employee of the month" throughout the entire establishment.
Cross-Promotional and Advertising Vehicle: Bars and restaurants can utilize digital signage to support other local businesses while creating an additional revenue stream through rotating ad placements on behalf of those complementary advertising partners.
But as with any marketing tool, the key to achieving the best possible results from digital signage is to provide guests with great content and visuals, as well as opportunities to stay entertained and engaged during their visit.