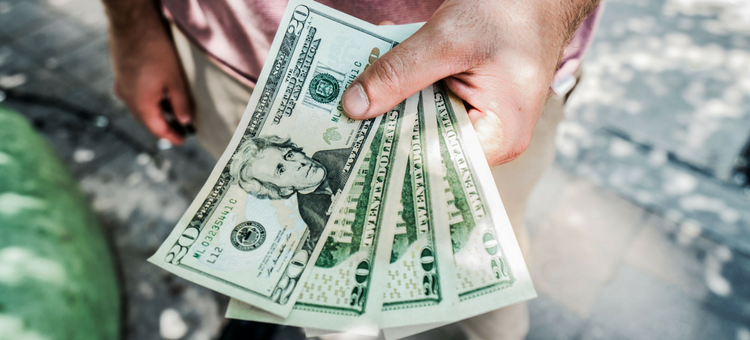 No matter how well your bar or restaurant is doing, you can always do better. Trimming costs and increasing revenue are two ways to make your business more profitable—of course, if those actions were simple, everyone would be able to operate a successful bar or restaurant! So what can you do to help your business make more money? Check out these four tips to a better bottom line.
1. Focus on your staff.
Treating your staff well is important—and not just because it's the nice thing to do. Believe it or not, happy staff members can really influence your bottom line! For starters, satisfied staff members are way more productive than those who are unhappy or mistreated. Happy staff members also result in less turnover, which means lower hiring and training costs for you. And happy staff members are much more likely to be friendly and engage your customers—which can lead to more sales and more profits!
2. Use technology.
It's no secret that customers are used to seeing technology in restaurants. However, technology does a lot more than just add some fun to the dining experience—it can also help you make more money. You can use tablets to make ordering quicker and more convenient, which can lead to more sales. And don't forget about your website! A great website can increase orders and reservations. Using technology to provide entertainment (like Buzztime's trivia, card, and arcade games) can bring in customers and make them stay longer, increasing their purchases.
[fl_builder_insert_layout slug="whitepaper-signup-module-golden-book-of-upselling"]
3. Improve your ambiance.
Did you know that a bad atmosphere can sabotage your bar or restaurant? You can improve your atmosphere by working on your ambiance. When your bar is a more enjoyable place to be with a pleasant mood, customers will hang out longer—and buy more. Improving your lighting and your music are two ways to develop ambiance.
4. Concentrate on customer loyalty.
New customers are great, but loyal customers are the best way to make more money. Whether you're using a loyalty program or rewards and deals, make sure your customers are coming back again and again. It's also important to interact with customers on social media and in person—customers who develop a relationship with your business are more likely to come back often.
By focusing on your staff, using technology, improving your ambiance, and concentrating on customer loyalty, you can boost your bar or restaurant's bottom line!
[fl_builder_insert_layout slug="whitepaper-signup-module-ultimate-checklist-bar-sales"]