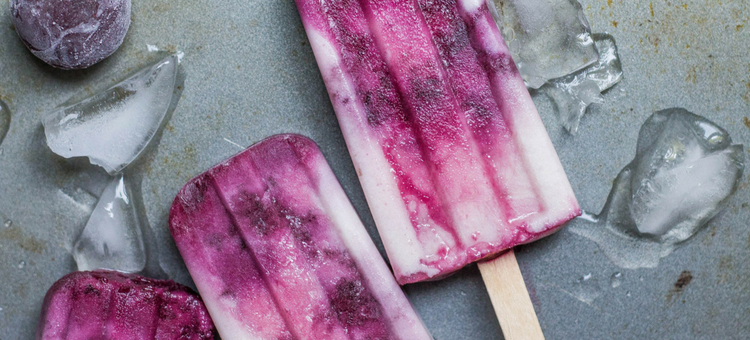 There's a growing trend in the bar and restaurant business that we're really excited about.  It's a little something called "edible cocktails", and, trust us… it's awesome.
So what is an edible cocktail? It's exactly what it sounds like… it's a drink you can eat. (Think Jello Shots, but much more exciting.) Restaurants across the country are adding these sweet treats to their menus, and the response appears to be validating the decision.
Now, there are purists who don't want their martinis to jiggle, or their after dinner drink whipped, but from what we have seen, not only are the options delicious, but they 're pretty to look at and downright fun to eat.
In high-end restaurants, the art of making these cocktails is sometimes referred to as "Molecular Mixology" and it can get pretty darn complicated (picture liquid nitrogen, magnetic agitators and calcium baths).  Let's be honest, most of us don't have the time – or the physics degree – to build a bar menu with tools like this, so we've come up with a few ideas that are fun and easy for any bartender, and will keep your customers coming back again and again.
Gelatin Shots
Now, before we discuss the use of gelatin in cocktails, we need you to forget everything you think you know about "Jello shots". Go ahead… throw it right out the window.
You can reinvent this old party favorite by experimenting with your guests' favorite cocktails and then adding in the gelatin. (If you need inspiration, we found this awesome website that shared some great recipes.) The key to elevating the Jello shot is presentation. Get rid of the plastic or paper cups and create something that your guests can eat with their eyes first (think about the Instagram images they'll be sharing!).
Ice Cream and Sorbet
Why not scoop up something amazing by adding alcohol to your ice cream or sorbet selections?  Remember that alcohol doesn't freeze the same temperature that water does, so be sure to find a recipe (or just follow this one) that takes that little detail into consideration. Don't want to make your own ice cream? How about whipping up some alcohol-infused whipped cream to top off your desserts, and give your guests that extra kick.
Drunken Snow Cones
With Summer's fast approach, frozen treats with a little kick are bound to thrill your guests (and bring back great memories of those childhood summertime treats!).
The recipe is very basic, requiring nothing more than ice, sno cone syrup and liquor… combine the syrup and the alcohol to taste (add more alcohol if it's too sweet, and more syrup if it's too strong)  and pour it over shaved ice. As simple as this seems, this fun, seasonal offering will stand out, and guests will appreciate the nostalgic feeling they get… and are bound to tell their friends about it.
From our extensive research, we've learned one thing: this trend is gaining momentum, and isn't showing any sign of slowing down.  (And this makes us very happy!) No matter how you choose to participate, the important thing is that you look at what's happening in the industry and use it to stay inspired and innovative. So go ahead, get creative, have fun and enjoy!!
What are your thoughts about edible cocktails? Do you serve them in your restaurant and, if so, what has the response been? We'd love to hear from you, so please share your thoughts and ideas.
[fl_builder_insert_layout slug="whitepaper-signup-module-37-trending-happy-hour-menu-ideas"]