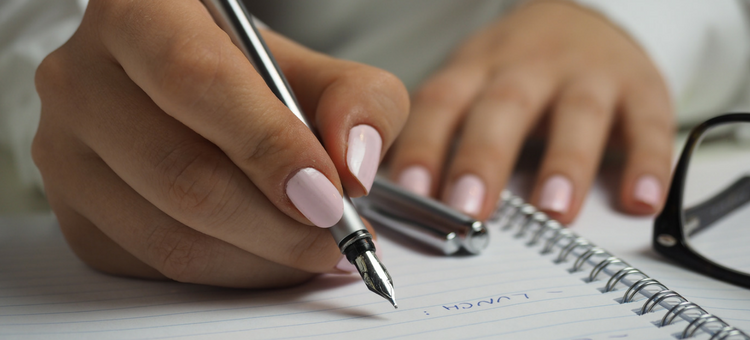 Being a manager comes with many responsibilities, and one of the least enjoyable to perform is scheduling employees. Whether you have 5 employees or 50, trying to manage and organize everyone's availability into a working schedule is a daunting and never ending task.
More and more businesses are turning to scheduling technology to make employee scheduling easier and overall more beneficial to an organization, allowing for complete communication within a single platform. When you start using technology to automate, build, and communicate with your staff, you can see a savings of 80% or more in the amount of time spent scheduling which is equivalent to six plus hours per week!
Scheduling Can Be Complicated
Scheduling can quickly become a nightmare trying to balance employee's personal schedules and the operations needs. While the task of employee scheduling can become daunting quick,
you can focus on the things you can control. With these employee scheduling software tips your scheduling life can definitely be easier and you may even be able to go home earlier!
Set employee expectations for the schedule: Explain your process for scheduling to your employees; a good example is if you give more shift opportunities or flexibility to those with more seniority. Let everyone on the team know your process to avoid tension in the workplace. Also, set expectations about when employees can turn in schedule requests for time off prior to the schedule being published. Make it a policy that all request for time off be turned in a minimum of two weeks prior to the date being requested. This will ensure that you will get the request in plenty of time prior to creating the schedule.
Communicate schedule changes: One of the worst things you can do as a manager is to change the schedule and hope everyone looks at it. This will cause employees to show up late to their new shifts and become disgruntled with the lack of communication. Send a message out to everyone on the team when you make a change to their schedule. Better yet, an automated scheduling software will automatically do this for you. When you have an open line of communication with your employees about their schedule, your employees will be happier and you will experience less last minute stress setting the schedule.
Make scheduling employees easier with software automation: It is difficult to dedicate the time you need to get all of these scheduling tasks completed! A good solution to perform picture perfect scheduling without spending hours of your valuable time is investing in scheduling software. Scheduling software will provide an all-in-one platform to manage communication, schedule change requests, employee expectations, and even sales forecasting to help decide the best way to schedule employees and when.
ABC's of Easier Employee Scheduling
A is for automation and accountability.
With having your schedule online everyone on your staff is now held accountable for their schedule. No more phone calls, Facebook messages, lost schedules or sticky notes / emails that have been lost or fallen through the cracks.
Online schedulers help you manage time off request, swap shifts, availability and house released shifts all in one spot with the click of a button. Employee have to login to the software to see their schedule and this act alone holds them accountable. The accountability tracking allows you to see who logged in and the last time the login occurred.
How does an online scheduling software help you automate your employee scheduling process? First the employee will enter their weekly availability online and process all request for time off through your online scheduling system. This houses the data all in one spot and is kept safe and secure so no more time wasted looking for lost requests. Second, all of these request must be approved by a member of management so this automated process saves you hours each week gathering individual request before building your schedule. With one click of the auto-schedule
button your schedule can be create in seconds.
B is for building a better organization all around.
Two ways this happens is through better labor tracking and forecasted sales. Using an online scheduling software will give you a big picture view of your labor cost and how it contributes to your overall prime cost.
This software can combine your employee schedules and your sale forecast so you can see your daily, weekly and even individual employees projected labor cost before the schedule is published. This gives you time to make corrections and create schedules that are in budget with your performance standards, which can cut 2% off your labor saving you thousands of dollars throughout the year.
C is for communication.
Some companies are afraid communication will decrease when moving to an online platform. This is far from the true. Actually, more communication happens between the staff and the management because of the ease of access. This means new initiatives are pushed out faster and your company accomplishes more in less time.
In shift-based businesses, it is difficult to pass a message along to all your employees at one time because they come in to work at different times. Sending a message through an online software program ensures all employees will get the same message and be ready to execute in a shorter amount of time. And everyone will hear the exact same message cutting down on miscommunication and time wasted explaining the message one by one.
All in all, managers can save 80% of their scheduling time (or 6+ hours a week scheduling) when utilizing online scheduling software technology. The software can reduce stress from needless texts, emails, and phone calls that make scheduling messy. With all employees having access to the software, scheduling now has the most up to date employee availability, swapped shifts and shift changes all available in real time.
Likewise, managers can pass a lot of the manual scheduling work and responsibility onto their employees creating more time to focus on growing sales and profits. The initial investment you make on employee scheduling software will be easily returned with an improvement on all aspects of your business.
About Author
ShiftNote provides restaurants, retailers, and more with easy-to-use employee scheduling software and manager's logbook tools.
[fl_builder_insert_layout slug="whitepaper-signup-module-top-ten-pos"]