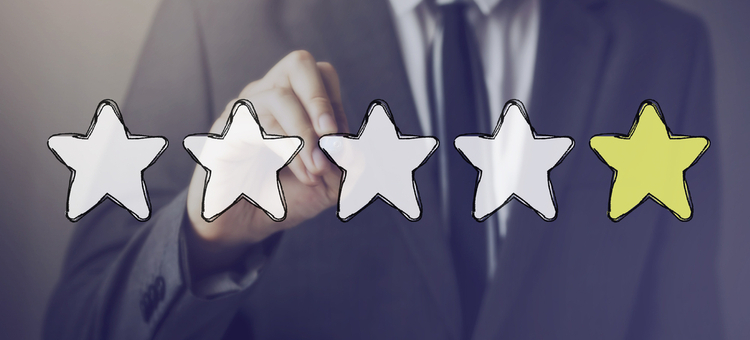 If a bad Yelp review makes you yelp in agony, that's a good sign: you take online criticism seriously. After all, ZenDesk reports that 88 percent of today's customers are influenced by online reviews. Responding to negative reviews in a positive, proactive way can offset the initial complaint. Here's how to do it using our 5A Formula.
But First…Should You Be Responding to Negative Reviews?
Yes, it pays to respond in the right way:
A Harris Interactive study found that when a business responded online to a customer complaint, 33 percent then posted a positive review – 34 percent deleted their original complaint
Stand out from the competition by addressing negative reviews. For example, an alarming 7 in 10 customer complaints directed to companies on Twitter never receive a response
Yet, 86 percent of customers that post reviews would love a response. So, give them one!
A quick look at Yelp reveals most restaurants can't be bothered to answer customer criticism
How to Find Reviews Using the "Automation Hack"
Responding to negative reviews requires that you find them first! That's where automation comes in. Set up free alerts that automatically notify you when your business name appears online. Here are a few free tools to use: www.rankur.com, www.socialmention.com, and www.google.com/alerts.
If you want to manually check your online reviews, monitor the following by either claiming your business's page or performing searches of your business name: Google, Bing, Yahoo, Yelp, Trip Advisor, Facebook, Twitter, and Reddit.
[fl_builder_insert_layout slug="whitepaper-signup-module-33-customer-loyalty"]
The 5A Formula for Responding to Negative Reviews
Authority: Someone with authority should be responding to negative reviews like a manager or owner.
Acknowledge: Sincerely acknowledge your customer's pain – even if their criticism is inaccurate.
Action: Successful restaurants don't just respond to negative reviews, they take action to make things better.
Amends: Show how you'll make amends. Be specific and even invite the customer to call you. You could then offer a small gift certificate or invite them in for dessert on the house.
Ask: Give your customer the chance to dial down their original review by asking how you can make things better.
5A Formula in Action
We changed names in a Yelp review to show how you should be responding to negative reviews.
The Review: 1 out of 5 Stars
"Wow. Just left Restaurant Under Attack and all I can say is don't go. The hostess acted like we bothered her – um, she was TEXTING ON HER PHONE. Then, I ordered nachos. Mistake. The ground beef was too salty…gag. Come on, a texting hostess and you can't get nachos right?"
The 5A Response
Authority: Hi Kayla, this is Bobby McGee, the manager at Restaurant Under Attack.
Acknowledge: I'm so sorry our hostess ignored you. That's unacceptable.
Action: I spoke with her, reminding her of our no-phone policy. I've also talked with our kitchen staff about the nachos.
Amends: Your business matters to me and my staff. I'd like to make things right. Please call me at 1-800-BIG-OOPS.
Ask: Kayla, let me know if you have any other suggestions. I sincerely apologize.
3 Things to Remember Before Responding
Act Fast When Responding to Negative Reviews
If you've set up your automation tools, you'll get a real-time alert when criticism is posted. Don't ignore it. Many angry customers will take your silence for indifference, and may leave more negative reviews while you're stalling.
But the World is Watching, so H.A.L.T. First!
Acting fast doesn't mean jumping online and firing off a response. Responding to negative reviews doesn't happen in a vacuum. You're in a public space, and yes, the entire world could be watching. Your response could go viral like it has for many other restaurant and bar owners who didn't pause before hitting "send."
Instead, H.A.L.T until you've calmed down. NO responding to negative reviews if you're Hungry, Angry, Lonely, or Tired – and after a nasty negative review – you're likely all of the above.
Take Positive Action
Remember, positive reviews can offset the negative ones. Instruct your servers to ask happy customers to leave a review online. Yelp even offers free banner ads you can place on your website to make it easy for customers to post reviews. You can even incentivize guests to leave reviews with a small gift certificate (note: you cannot ask them to leave positive reviews, just reviews in general).
Responding to negative reviews should be part of your day-to-day operations. Our goal is to make it easy on you with the 5A Formula.