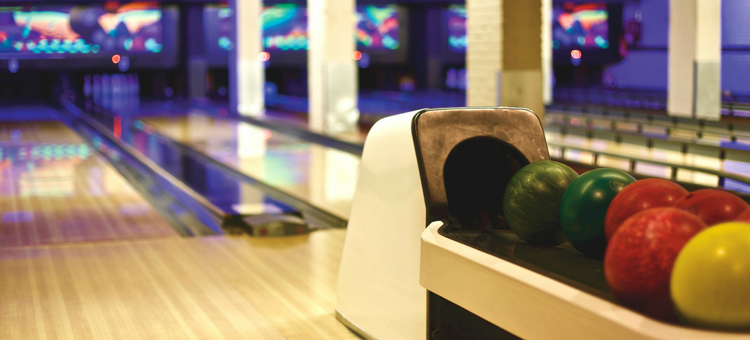 Bowling alleys are terrific fun for all ages – what more entertainment do you need than the thrill of knocking down pins and watching friends and family blow a streak with the occasional gutter ball?
While bowling will keep a party occupied for a couple of hours, bowling alleys are most successful when parties stay longer and spend more money. Don't view your establishment as a bowling alley – think of it as an entertainment center.
With that in mind, diversifying your entertainment can only benefit your business and your bottom line. Plus, offering more options will satisfy parents and family members who are simply there to chaperone or cheer someone on. Here are your best bets for other bowling alley entertainment.
Live Music
Help your customers get their boogie on with a stage and live bands. Court the right type of sound to provide the ultimate incentive to dance in between frames, lengthening the time parties spend in your alley per game. The fun atmosphere will naturally lead to more drink and food purchases as families and groups settle in to enjoy the music.
Provide maximum visibility so no one feels left out of the festivities. Provide a venue for new bands to gain exposure, or court high-end local talent to draw real crowds. Why rely on the jukebox when you can bring the jams straight to your customers?
Pin-for-a-Penny Promotion
Spun right, this promotion will really draw crowds who otherwise don't want to spend the money on a bowling lane and shoes. The concept is straightforward: players only pay based on how many pins they knock down. A final score of 120 costs a player $1.20.
The trick with this promotion is to choose a specific demographic to focus on, so you don't lose money on the extremely affordable games. A great way to frame this promotion is for tots– maybe you host a kids' night where children 8 and under can play at your pin-for-a-penny rate. How does this qualify as entertainment? Encourage parents to post videos of their young ones bowling on your social media pages!
Buzztime Trivia
Another way to advance your entertainment is to install the Buzztime platform to allow anyone who's not currently bowling to plug into trivia, poker, or any of our fast-paced arcade games. The tablets are a great way to engage with players in large parties who may otherwise get restless waiting for their turn.
Buzztime's signature games are addictive and exciting. Plus, the display screens can line the space next to the scoreboard displays for easy viewing without distracting the bowlers currently up. It's a win-win for everyone at your bowling alley.
Karaoke Rooms
Adding private karaoke rooms on the sides of your bowling alley will truly transform your bowling alley into an entertainment center. Karaoke is inexpensive to install and can rake in big profits. Plus, it's extremely popular with teenagers who can cultivate an interest in bowling as well once they're in your location.
Combine these ideas or come up with your own to keep the party going and the customers happy at your bowling alley.
[fl_builder_insert_layout slug="whitepaper-signup-module-5-step-marketing-budget-planner"]