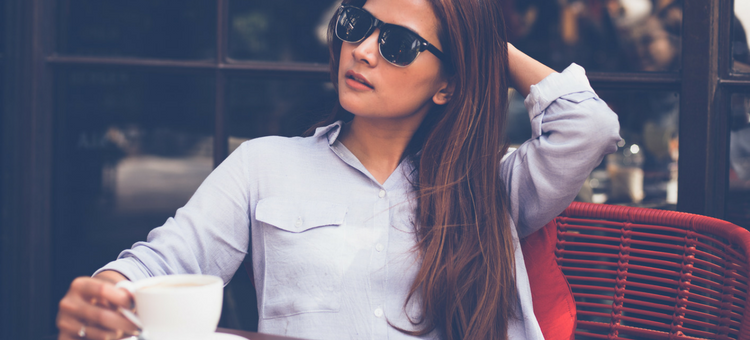 Millennials, those ages 19 to 34, are buying fewer cars, houses, electronics, and credit cards. Why is this? Being the group hit the hardest by the economy, they have less money than their parents did at the same age. In fact, the average worth of someone from the age 29 to 37  has dropped a whopping 21% over the last 30 years. What does this mean for restaurant owners? Millennials are eating out less and less. This young generation is watching their wallet, and being more cautious about their spending.
However, with this change in spending, also has come a change in what in desirable in restaurants. Millennials want the new, unique, and authentic. McDonald's, which is the number one fast food chain, doesn't even rank in the top 10 favorite restaurants among the millennial demographic. Not that this group isn't eating at burger joints, but the fast-food presence is surely on the decline. So what exactly is this group of 80 million up-and-comers looking for when deciding where to eat?
Variety and Customization
Burger King must have been on to something when they said "Have it Your Way." Millennials demand choices and the ability to personalize their order. According to a McDonald's memo, "Our customers are consistently telling us, particularly millennials, they expect variety, more choices, customization and their ability to be able to personalize their food experience."
History and Background
Millennials want some substance behind where they eat. A reason why chain restaurants may struggle is because it is much more difficult for them to sell a story behind their food. Vera Chang noted in a New York Times article, "I like to know the story about the places I eat, I think it's key to feed one's heart in addition to one's stomach when going out." This is a place where local eateries may be able to take advantage by providing the history of how a restaurant came about to be what it is.
Ingredients
Quality ingredients are an absolute must for the this generation. Noted by QSR Magazine,  Millennials believe that they deserve the best and will not settle for anything less. This is certainly part of why Chipotle has been so successful. Besides great taste and quantity at an awesome price, Chipotle features organic and natural ingredients unlike many fast food chains. Millennials want to know and trust the food they receive in return for their money.
Socially Responsible 
Another new trend with this demographic is connecting with companies and businesses that are socially responsible and trustworthy. The Los Angeles Times noted that Cracker Barrel and McAlister's Deli, two top chains of Millennials, were noted for their social responsibility. Two other establishments acknowledged were In-N-Out Burger, and Logan's Roadhouse for their treatment of the environment and their employees as well.  The bottom line is if they can't trust you to take care of the world outside your business, and let alone your own workers, then they won't trust you to serve quality food.
Generation Y is the most dominant demographic today. However, just making your name known won't guarantee their business. As you can see, it takes a lot of factors to grab their attention and their business.
Are you appealing to the Millennials?
[fl_builder_insert_layout slug="whitepaper-signup-module-50-best"]