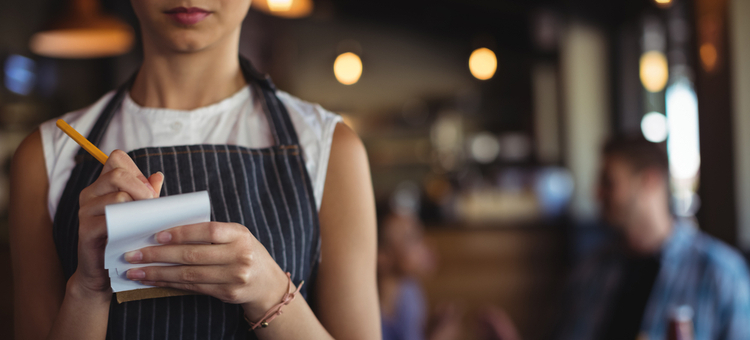 How often do you ask your customers what they think of your restaurant? If you're like many restaurant owners, the answer is never. If your business is doing fine, you might assume that customers are happy…but that isn't necessarily the case! Most customers don't bother to give you their feedback, whether they liked their restaurant experience or not. And while you might not exactly love getting a negative Yelp review, the truth is that those negative reviews can help you pinpoint your weak spots and fix problem areas. When customers don't bother to tell you what you're doing right and wrong, however, you'll never know…which means you might be running your business into the ground without even realizing it!
So what does that mean for you? No matter how you do it, it's essential to get customer feedback about your restaurant! Whether you give customers a paper survey, use a website, or simply ask them questions, hearing what your customers think can give you invaluable information. Unsure where to start? SmallBizTrends.com lists several questions you should consider asking your customers, including:
How comfortable do you feel in our restaurant?
How do you rate the cleanliness of our restaurant?
Would you say our food is good value for money?
How satisfied are you with the variety of our food menu?
How satisfied are you with the quality of our food?
How would you rate our staff's professionalism?
Was the staff friendly?
Was the staff attentive and available when you needed them?
Questions like these can prompt your customers to give you honest feedback. But what do you do with that feedback? First, take note of the positives! If your customers have great things to say about the quality of your food or service, be sure to keep doing what you're doing. And don't forget to share that praise with your staff! Knowing that their hard work is paying off can be motivating. When it comes to the negatives, don't get defensive. You might think your meals are a great value, but if every customer tells you they aren't, you need to take their feedback into account. Share the negative feedback with your staff and be sure to let them know what they need to do better. For example, if customers frequently complain that their food isn't hot enough, that's something your kitchen staff should know.
Getting feedback can be a little scary, but it doesn't have to be a bad thing! Feedback, whether it's positive or negative, can help your restaurant become even better.
[fl_builder_insert_layout slug="whitepaper-signup-module-33-customer-loyalty"]