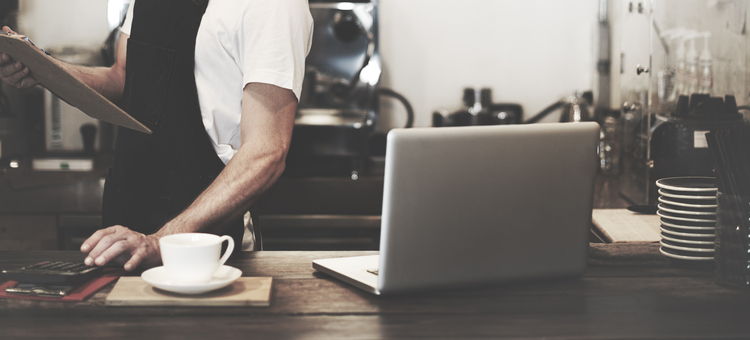 Are you a bar or restaurant manager who's feeling stressed? Maybe you're working 60 hour (or more!) weeks. Maybe you're losing out on sleep. Maybe you forget what it's like to actually spend time with your family. Sure, you love your restaurant, but you know you can't go on like this forever. So what can you do? The answer lies in delegating.
But delegating is easier said than done! In fact, just thinking about delegating some of your important tasks to employees instead of doing them yourself might make you feel even more stressed. If you're not sure where to start, check out these 10 tips to help you delegate.
1. Hire the right employees.
You'll feel more comfortable handing your tasks off to others if you know and trust your employees. When you hire people, make sure you aren't settling for someone who can do just an okay job. You want employees who you can trust!
2. Look at the big picture.
What needs to be done every day (and week, and year) at your restaurant? Remember, just because it has to be done doesn't mean you have to be the one to do it. Think about the tasks you face and consider which ones might be done better by others.
3. Think about your own duties.
When you're trying to do everything at your restaurant, you aren't actually focusing on the things you need to do as a manager. If you're constantly taking over for the chef and hosts, how can you be interviewing and hiring new employees, monitoring customer satisfaction, and making sure everything else is running smoothly? Remember that delegating will give you more time to focus on what you really should be doing.
4. Remember that delegating can help your restaurant.
Ideally, delegating won't just give you more time…it will actually improve your restaurant! Although you might think you're great at everything, you probably have some weak spots, right? Those are the areas where delegating can help you. If you're struggling at something, why not delegate that to an employee who's trained or talented in that area?
5. Define roles and responsibilities.
To make delegation really work, you first have to figure out what each person in your restaurant should actually be doing. What are the duties of the hosts, servers, bussers, and chefs? What responsibilities should they have?
6. Be clear.
Your employees aren't mind readers. You have to carefully explain exactly what you want them to do if you want it to be done right.
7. Communicate and check in.
In the same vein, communication can go a long ways towards making sure each job is done right. Allow employees to come to you with questions or concerns. Although you don't want to hover over them to make sure they're doing their jobs right, you should still have occasional check ins to allow them to ask questions.
8. Monitor progress.
Are your employees performing their responsibilities to the best of their abilities? Are there an areas in which they can improve?
9. Give employees authority.
You may be giving your employees new responsibilities, but are you giving them the authority they need to do their jobs? If an employee is in charge of placing orders, do they have the authority to change the order if there's a problem? Do servers have the authority to comp a diner's meal?
10. Reflect often.
How is delegating working for your restaurant? Has it eased your stress? Is your restaurant running more smoothly? Do customers seem happy? These are all important questions to ask yourself regularly.
Delegating may not come naturally to you, but it's important if you want your restaurant to be the best it can be! By following these tips, you can help yourself learn to delegate…and get rid of some of your stress!
[fl_builder_insert_layout slug="whitepaper-signup-module-5-step-marketing-budget-planner"]