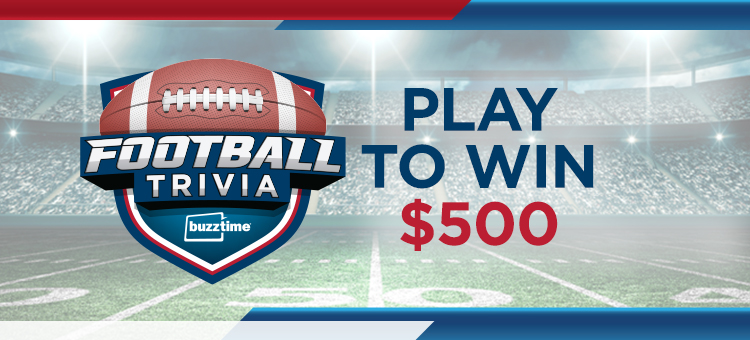 Something big kicks off this January at your location…It's the Football Trivia Sweepstakes! Players are rewarded for coming into your venue to play Football Trivia with a chance to score $500 every week. Registered Buzztime players are automatically entered in the sweepstakes just by playing Football Trivia.
By giving $500 away each week, we're encouraging players to visit your venue on a weekly basis in January. You can also tie the Football Trivia Sweepstakes in with any existing promotions you're launching leading up to the big game in February.
We'll share more details with you and the Buzztime Nation of players as we get closer to kickoff in January.