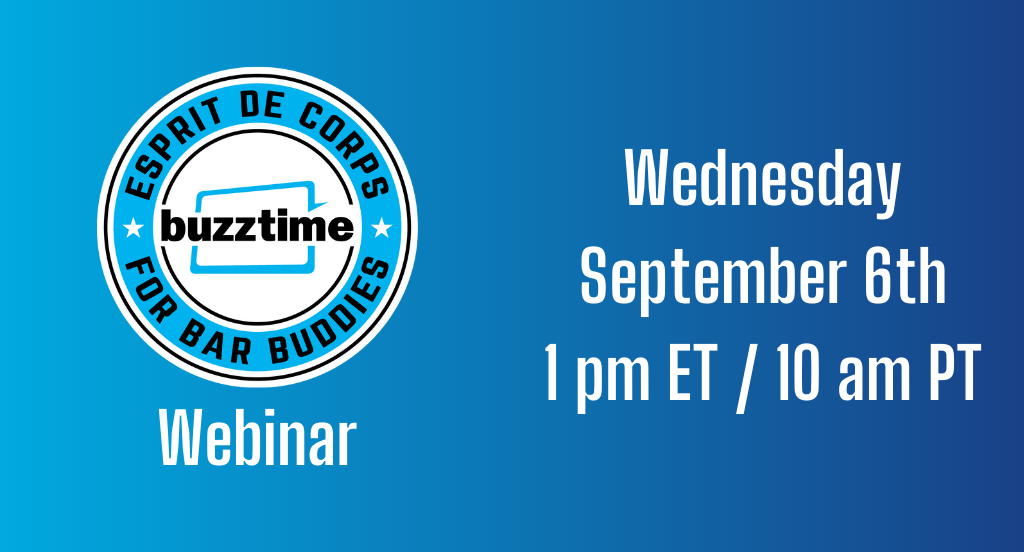 The future is bright for Buzztime we continue to build experiences that bring guests into bars and keep them coming back. This fall we are bringing back one of our most popular features in QB1 and will continue to bring new and engaging experiences to our Bar Buddies.

Join us for a webinar on Wednesday, September 6th at 1 pm ET / 10 am PT to hear about Buzztime can bring to your location now and into the future. The webinar will run between 30 minutes and 1 hour with our Head of Sales, Jeff Van Slyke, going over the different features as well as what a product like this can do to improve check size and customer retention.
Fill out the form below to join us for this Buzztime webinar and stay up to date on future additions to our entertainment lineup.