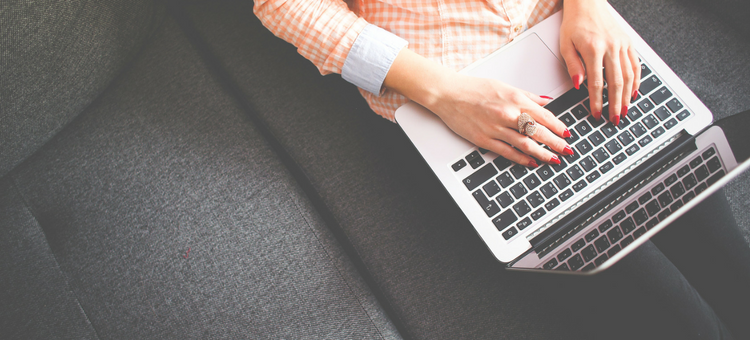 Want to show up when people Google restaurants or bars? Looking to build guest loyalty? Need content for your email campaigns and Facebook page? It's time to start a blog. Use this 9-step plan for tips on how to start a blog or upgrade an existing one. To see 5 proven ways to get your posts found and read, jump to Step #7 now.
HOW TO START A BLOG: MAKE IT A PRIORITY
Before thinking about how to start a blog, think how it fits into your marketing mix. Blogs that boost business require effort, but it pays off…
Bars and restaurants that prioritize blogging are 13x more likely to see a positive ROI!
For example, if you write 11 blog posts a month, you'll see almost 3 times more traffic to your website as opposed to posting once a month.
HOW TO START A BLOG: REMEMBER THESE 3 THINGS
Blogs can help bars and restaurants accomplish 3 things:
Get Found Online: Boost SEO (search engine optimization) for your website
Bond with Guests: 60% of consumers feel more engaged/positive about a business after reading their blog
Bring in Business: Blogs should contain a "call to action" like viewing your menu, signing up for emails, making a reservation, or redeeming a special
When approaching how to start a blog, these 9 steps will help your business get found on search engines like Google (that's SEO) – and ensure when your blog posts are found, they drive visits to your business.
HOW TO START A BLOG: THE ESSENTIALS
Step #1 Decide Where Your Blog "Lives" SPOILER ALERT: On Your Website
How to start a blog the wrong way? Put it anywhere but your website. Since your blog is an SEO tool, why pull visitors to another website?
If your website is like 28% of websites on the Internet today – it's built on WordPress. Since WordPress began as a blog platform, it's quick and easy to add a blog.
Ask your web developer how to start a blog on your website – ask for setup and training
If your website can't accommodate a blog – ask your developer to transition your site to WordPress
Don't freak out: a WordPress website is affordable
If your website can't be upgraded to include a blog, it's likely not responsive. That means it won't adjust to fit smartphone screens. With 77% of Americans using smartphones according to 2017 Forrester research, you need a responsive website. Almost every WordPress website template is responsive.
Step #2 Dear Reader: Know Your Blog's Target Audience
When it comes to how to start a blog, think of blog posts like a letter. You're writing to a specific person. How to start a blog that's successful means knowing who that person is. They should be:
Digitally Connected: What type of person interacts with your bar or restaurant most on social media – or responds to your emails? They'll be most likely to read your blog. What age are they? Gender? Income level? What are their interests?
Your Best Customer: Who visits most? Who spends the most? You want to attract more of this type of customer…so write your blog for someone like them.
Step #3 What to Call Your Blog – the 2 Options
Don't stress too much about the blog name when considering how to start a blog. The true character of your blog isn't in the name, but in the blog categories (see Step #6).
Option 1) Call it a Blog
When thinking about how to start a blog with the right name, just call it a blog! We call ours the Buzztime Business Blog – the word "blog" means it's a regularly updated "log" of information for bar and restaurant folks.
Option 2) Call it Something Else
You could get creative with a clever blog name, but website visitors may not know it's a blog.
When deciding how to start a blog, don't name it "Dan's Daily Thoughts" or "Dan's Weekly Update." If you miss a day or week – your blog looks low-quality.
Don't call it "Latest News" since it's self-serving – who wants to read a bunch of press releases? No one.
Step #4 Role Call: Define the Blog Author
How to start a blog on the right page? Define the author. Hit up Step #2 again: you defined your blog audience, who do they want to hear from? Who is "writing" to them?
Figure Out How to Start a Blog with a Defined Author: 5 Options
THE BUSINESS: Like the Buzztime blog, it could just be your business name
THE OWNER: A manager or owner can be the blog author
THE EXPERT: A knowledgeable bartender or chef could be the author
THE TEAM: Rotate post authors using staff
THE GUEST POST: Invite a local vendor, brewer, winemaker or farmer to be the author. BONUS: They'll share the blog post with their network for extra exposure for your business
Wondering how to start a blog if you're too busy? Guess what, the author doesn't have to write 100% of the content.
If you have tons of blog ideas but little time, hire a marketing writer to take notes and write your posts. To the public, you're still the author. A writer can ensure your posts are grammatically correct and SEO-optimized.
When considering how to start a blog, you may wonder who will manage reader comments. If you don't have time, turn off the comment feature or hire someone to help.
HOW TO START A BLOG: CREATE CATEGORIES AND POST CONTENT
Step #6 Pick Your Categories and Know Your Blog's Purpose: To Inform or Entertain
We've been focused on how to start a blog. Let's shift to what you'll post:
Your mission is to write blog posts that inform, entertain, or do both.
Blog posts must relate to your bar or restaurant since that's the whole point of thinking about how to start a blog…to increase business.
Circle back to Step #2: what does your blog audience care most about? If you want to connect with foodies, share pro tips from your chefs. If you cater to craft brew lovers, show off your bartenders' insider knowledge of beer brewing terms.
When it comes to planning how to start a blog, think in categories. Every blog post should fall under at least one category – this helps visitors discover more blogs in categories they like. Good news: YOU pick the categories.
6 Category and Post Ideas
Kitchen Hacks- Your chef provides top secret shortcuts and food storage tips
Events- Use a blog post to talk up events like live trivia night. Add a photo gallery from previous events to show how awesome it will be. BONUS: When you create a Facebook event or try one of these 20 Facebook tips for bars and restaurants, link to the blog post from Facebook.
7 Things You Didn't Know…-Spotlight your staff and build a bond with guests with posts highlighting 7 fun facts about each team member. BONUS: Your staff will share the post – driving traffic to your website and business.
#WineWednesday- Take a beauty shot of a different wine each week with a write up on tasting notes. Include a special offer to attract wine lovers.
Recipe Secrets- Don't give away the whole recipe but share tips like "how we achieve the perfect char on our porterhouse steak" or "why our burgers are so juicy."
Your Ideas!- Planning how to start a blog should involve content that's unique to your business.
Step #7 Create a Content Calendar
Is your head spinning with ideas for how to start a blog? Turn that excitement into action. Write down the ideas. Then, map out a calendar year's worth of posts. No need to write the full post now. But you won't feel "blogged down" on days when you're not inspired.
HOW TO START A BLOG THE "WRITE" WAY WITH AWESOME POSTS AND PROMO TACTICS
Step #8 Top 5 Tips to Write Blog Posts That Get Found – and Read
1) MOST IMPORTANT TIP: Always Use Keywords
We could spend hours writing about how to start a blog using keywords. But here's a quick rundown: Keywords alert Google and other search engines that your blog covers topics people are searching for.
To find out what keywords people are searching for in your area on Google, use their free keyword search tool. For example, you came to this blog because you were searching: how to start a blog. We made sure to use that keyword. Or, we sent you this link using a tactic in Step #9.
Beware: Do not "keyword stuff" and cram in tons of keywords. Search engines can smell a rat and will not send people to your site. When thinking about how to start a blog that search engines will love, don't go overboard. Write a great blog post first, then pepper in keywords.
2) Blog Titles Should Say "Why" and Be 6-13 Words Long
Clearly state in your title how the blog informs or entertains. Studies show blog titles with 6-13 words are read most. Try odd-numbered "listicle" titles like: 5 Tips to Make a Better Mojito or 3 Chef Secrets for Al Dente Pasta Everytime. Use a keyword in your title for extra SEO oomph.
3) Ideal Length: 1,140-1,285 Words
How to start a blog the right way? Write longer blogs. The top-ranked blog posts on Google are 1,000+ words.
4) Write for Skimmers
Fact: everyone skims blogs. The average article is "read" for 37 seconds according to a study of 10,000 articles performed by NewsCred. Divide up your blog post using headings (like this one).
5) 3 Ways to Link
Search engines like blogs with links. Plus, links give readers an action to take.
LINK TO PAGES IN YOUR WEBSITE OR BLOG: Boost SEO and drive readers to your menu, email sign up, takeout, or reservation page.
LINK TO OTHER WEBSITES AND BLOGS: Show other blogs and websites some love – link to their content. They'll appreciate it and might link to YOUR blog.
ASK OTHERS TO LINK TO YOUR BLOG: See how in the final step of how to start a blog…
Step #9 Promote. Your. Blog.
It's not just how to start a blog that matters, it's how you promote it. Drive traffic to your blog and business:
Promote your blog in-venue using table tents, posters, or better yet – digital signage on your TVs
Don't just say "visit our blog" – give a reason like "Visit Our Blog for Insider Chef Tips and Special Offers"
Ask other websites and social media pages to share your posts. If you write about a new beer, send the link to the brewer – ask them to share it.
Include a blog post in every email to add value and build a bond with guests.
Congratulations! You now have the building blocks of how to start a blog. What you do next is up to you. In fact, if you write a blog post that rocks? Let us know. If it's relevant to what we're writing about, we might link to it. Happy blogging!
[fl_builder_insert_layout slug="whitepaper-signup-module-run-a-promotion-max-roi"]