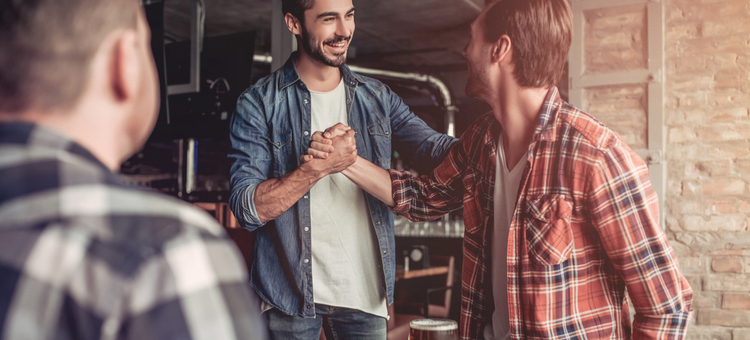 After dealing with slow weekend nights for months, you've decided to attract more customers by hosting a live trivia night at your restaurant. Great idea! However, without proper promotion and marketing you'll be investing in a night as slow as any other. Ensuring a successful event means you have to reach the audiences that are most likely to trek out to your event. But where do you begin?
The first rule of getting the word out for trivia night is recognizing the common thread in competitive trivia: incentives. Traditional marketing aims to influence a customer's decision based on atmosphere, price point, niche, and other factors. For trivia hounds, the most compelling argument for attending a new trivia event at a location they don't already frequent lies in the incentives.
Invest in Social Media Ads
Trivia nights appeal to the technologically literate generation. You should certainly invest in signage outside and in your restaurant to promote your event, but in order to appeal to people who otherwise wouldn't be customers you must make the investment in Facebook ads. Don't limit yourself to geo-targeted ads within a couple of miles – play more towards interests and demographics. Trivia fanatics will make the drive if fun is all but guaranteed.
Offer an Advantage
One brilliant incentivizing tactic you can use in your marketing is to offer an advantage by acting on the ad. For example, if someone brings in a promo code, they start off with a certain number of points. In addition, you can offer a group discount on their first round of drinks if they bring 8 friends! Trivia comes down to points, strategy, and numbers – play into these interests and craft promotions that bargain-hunters can't resist.
[fl_builder_insert_layout slug="whitepaper-signup-module-supreme-guide-live-events"]
Get Creative With the Prizes
Ultimately, trivia aficionados aren't all about the prizes – much of the appeal in attending a live trivia night is in being crowned the winner. However, great prizes always sweeten bragging rights. Convince a player to also become a frequent customer beyond trivia night with a gift card to your restaurant, or with a themed prize.
Promotional materials like mugs and shirts may be great for brand visibility in theory, but you also want your winner to be genuinely excited by the prize. If you focus on pop culture trivia, for example, offer a movie ticket package, or a shopping spree at the local tabletop gaming store! Think outside of the box, and ask yourself: what would you want if you won?
Target Buzztime Players
If you have Buzztime integrated into your restaurant experience, you can send personalized targeted promotions to players that have already signed up at your location. Buzztime can use a player's history and gaming preferences to help you attract past visitors back for an exciting night of live trivia. Utilize the built-in email marketing of Buzztime to alert players that might be interested. If they've been to your restaurant in the past, they're more likely to come back for an event that aligns with their interests!
In fact, with Buzztime you can update your digital signage to promote your upcoming event and offer discounts to diners who come back for your trivia night. Use every available marketing outlet at your disposal to reach more potential players and pack your restaurant for your first live trivia night. Boost your bottom line by appealing to the competitor within us all.