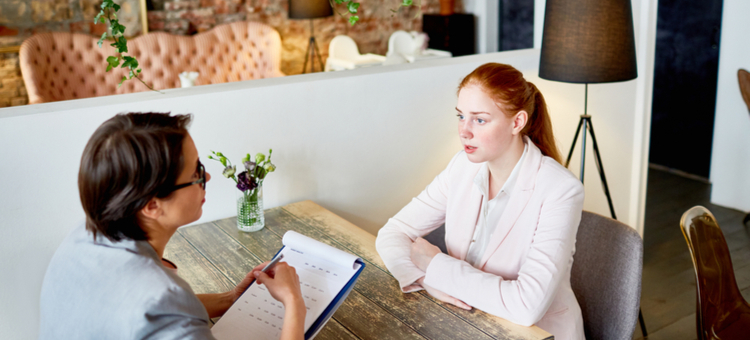 In a perfect world, you'd hire great employees – who never leave. But who are we kidding? This is the restaurant industry, with an average turnover rate of 70% according to a 2017 report by the National Restaurant Association. But hiring restaurant employees doesn't have to be a pain. Just use these 6 sources for finding top talent…ASAP.
1) Hiring Restaurant Employees Through Local Culinary Schools and Programs
High Schools
For entry level positions, consider advertising jobs at a nearby high schools. Most students are of working age and are eager to start their first job. Many schools even offer a culinary course for their students, which could increase your chances of hiring restaurant employees who know their way around a commercial kitchen. Some high schools provide work-study programs – and may even pay students to work for you.
Vocational Schools
If there is a culinary or hospitality school near your restaurant? Most schools, like the Culinary Institute of America, already have programs set up to help with job placement after graduation. You can work with the school any time you're hiring restaurant employees, and they'll get the message out to their students. To find culinary schools and courses in your area, check out culinaryschools.org.
Culinary Programs
Entry-level restaurant jobs aren't just for culinary and high school students. There are hundreds of programs across the country designed to help low-income or unemployed individuals to expand their skillset and find work.
Some of these programs, like FoodWorks Madison and the Maryland Food Bank, focus specifically on training for the food and beverage industry. Search for a local program and consider reaching out to build connections for the next time you're hiring restaurant employees. You can help change a life while keeping your restaurant fully staffed. Again, these programs may also cover wages for the employee!
2) Using Social Media to Find Awesome Employees
LinkedIn
Best for: Hiring Restaurant Employees for Management Positions
LinkedIn is what most business owners think of when they're hiring restaurant employees. It is designed for professional networking and job seeking, after all. However, unlike other social media platforms, your LinkedIn audience will most likely be professionals in the food and beverage industry looking to make a career out of their next position. If you're searching to fill a management role, then it's a great resource.
Facebook
Best for: Entry-Level and Seasonal Employees
You have a better chance of reaching a wider audience with Facebook, since most users check their newsfeed every day. However, it's a much more diverse crowd than with LinkedIn. Post about any open positions at least once a week, and encourage your followers to share. You can also post in local food and beverage Facebook groups for a better chance of hiring restaurant employees with experience.
Twitter
Best for: Spreading the Word That You're Hiring Restaurant Employees
If your restaurant has a twitter account, then you have another opportunity for reaching potential employees. Most of your followers may not be actively searching for a new job, but can still help spread the message that you're hiring restaurant employees. Since you're working with a character limit (280 characters), it would be best to share a link to your restaurant's website for a more detailed job description.
3) Why Referral Programs Rock
When it comes to hiring restaurant employees, get your team involved with a referral program.
You can offer a cash reward as an added incentive. Some business owners will provide a signing bonus for referrals after a new employee has been with the restaurant for a set amount of time. This ensures that the referral system isn't being abused, and that you are getting high-quality referrals when hiring restaurant employees.
You could also expand your referral program to your patrons! Who wouldn't love a $100 gift card for helping you find your next best hire?
[fl_builder_insert_layout slug="whitepaper-signup-module-golden-book-of-upselling"]
4) Restaurant Websites
When hiring restaurant employees, many managers start by running an ad in the local online newspaper (or print edition). Some might post a job at sites like Careers.com or Monster.com. But in-the-know managers turn to restaurant-specific hiring sites. Here are 4 of the best spots for posting jobs and hiring restaurant employees:
5) Digital Signage and Posters
You already use your specials board to promote menu items and weekly events. Why not use it to spread the word that you're hiring restaurant employees? Put up posters around your restaurant promoting your open positions, so that customers can pass along the message to someone who might be interested.
Put your TVs to work too, with digital signage software. You can easily set up advertisements to run alongside the big game or your next trivia tournament. Don't be surprised if you have patrons applying right on the spot!
Since the message is in-house, provide details that allow interested parties to apply quickly, without disrupting normal operations. Include who they should speak with, whether that's the manager on duty or their server.
6) Turn to In-House Talent
The next time you set out hiring restaurant employees, look within first.
According the National Restaurant Association, 9 in 10 restaurant managers started at entry level. That means your best busser could become your best manager!
Sit down with each employee to find out what their goals are for working at your restaurant. In fact, this process isn't just good for hiring restaurant employees – it's one of the best ways to reduce employee turnover. You're taking time to get to know your staff on a more personal level, and provide them with growth opportunities.
Another benefit of hiring restaurant employees from within? The staff member is already familiar with your operations and has built relationships with other employees and your customers.
Hiring restaurant employees may not be your favorite task. It might even be one you dread. But these 6 sources should at least take the edge off – and make the hiring process just a little easier!