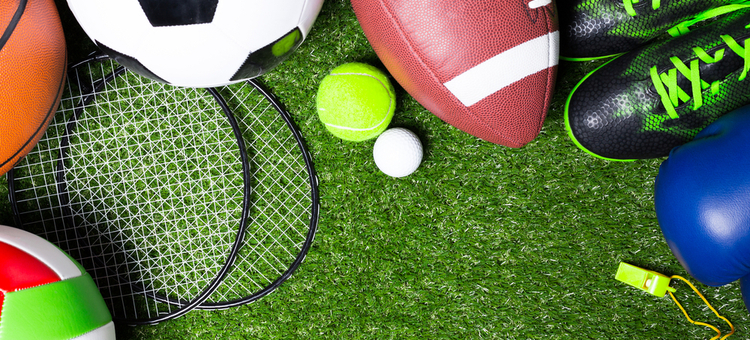 Tapping into a cultural celebration of competition and community requires a knowledge of history. Perhaps nothing unites strangers and friends alike more than the allure of sports. Since ancient Greece and the first Olympics, people have fought in rings and on fields for victory and glory. Sports no longer determine life or death – they are games meant to be enjoyed by communities of people with a common interest.
As the 20th century advanced electronic gaming blossomed into an entire industry, taking sports and gaming into the arcades and households across America. In light of Buzztime's exciting new interactive sports game Buzztime Sports: Football Edition, we take a look back on the evolution of sports games through the years.
Sports and video games have always been intrinsically linked – in the early era of video games, sports were the way in for casual first-time gamers, as the setup was obvious and the competition inherent. The first mainstream video game, Pong, released in 1972, changed the face of gaming and sports forever. Players interacted on an Atari player simulating a simple game of Ping-Pong. This game blew minds while only scratching the surface of what sports games could be.
As the 80s began the first console war was in full swing, bringing with it several innovations in sports games technology. Mattel and Atari released sports games featuring basketball, hockey, soccer, baseball, and of course, football. At this time the video game arcade craze was at its peak: Namco released Pole Position in arcades in 1982, one of the initial sports games to feature artificial intelligence.
Until 1984, however, no sports game had bridged the gap and allowed players to interact with professional sports directly. That year, Buzztime released QB1, an interactive game in which players could predict the offensive plays of professional football games in real time to accumulate points and beat out the competition. The first game of QB1 was played during Super Bowl XVIII in 1984 and continued to grow and dominate the market, until its retirement in Q3 of this year.
QB1 proved how potentially profitable linking sports games with an interactive component of professional sports could be. Players kept up with each NFL game in order to accrue more points, increasing business both for Buzztime and the NFL. Interactive sports games lock in to the player's need to be present in the national stage of their favorite sport while still competing logistically at a local level.
This concept was built upon and expanded by many later variations of interactive sports games, the most notable being fantasy football. CBS launched their beta version of the first fantasy football site in 1997, and since then fantasy football has quickly become the most powerful marketing tool for the NFL. Industry growth for interactive sports games can be directly linked to fantasy football and the mainstream acceptance of games and systems built around players interacting with real-world sporting leagues.
Over 19 million people globally are members of at least one fantasy football league, and many other people play different forms of interactive sports games. In this current climate of enthusiasm for sports games with a key interactive component, Buzztime has introduced Buzztime Sports: Football Edition, which pits players both locally and nationally against each other to test their knowledge of the game in a fun and fast-paced trivia game.
Players can compete against other patrons in their local bar or pub, but the real fun of Buzztime Sports: Football Edition comes when players register with their preferred pro football city of choice – they then compete against players around the country to propel their team's city to the top of the national rankings. The trivia within the game mixes current football news with storied football history, meaning players should catch every game to stay informed and remain competitive.
Buzztime continues to advance the story of interactive sports games with Buzztime Sports: Football Edition. Find it at a Buzztime location near you at the Buzztime Sports: Football Edition info page.
[fl_builder_insert_layout slug="whitepaper-signup-module-live-streaming"]