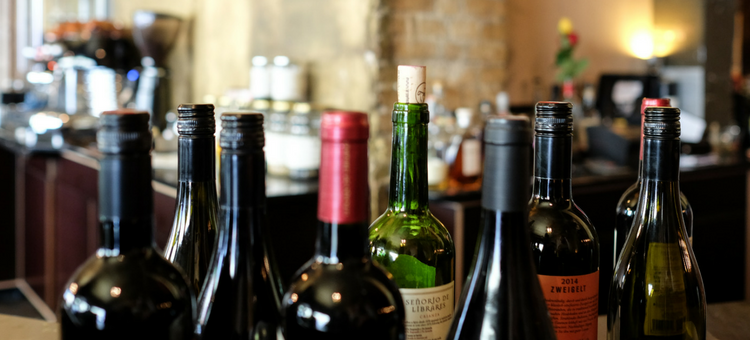 Hosting a wine tasting event at your bar or pub is a great way to draw in an affluent crowd and to create buzz for your brand and your menu in general. A wine tasting can be marketed in several different ways, but the most effective involves crafting a relaxed event in which attendees get to sample numerous wines they haven't yet tried.
Chances are you don't have a sommelier at your restaurant or bar, and that's completely fine. When choosing the wines that you'll ultimately be offering, consult with your chef or your supplier for advice as to the perfect blend of quality and price. First, you'll want to incorporate some new wines from your event into your menu to tie in extended marketability, so consider what areas of your wine list need improving or revamping. This can inform your selection when you ultimately choose the wines.
Furthermore, choosing a theme or uniting concept is a sharp and simple way to brand the event and draw in the experienced, more educated wine tasters. One possible theme would be to offer wine varieties from one geographic location (Chile, for example). However, depending on your brand or your budget this route may not be plausible, or it may simply not make sense with your existing image. If at a loss, simply decide to offer a wide variety of wines. This angle can be marketed as the "come discover something new" wine tasting, in which regular and first-time visitors can branch out from their typical drinks of choice.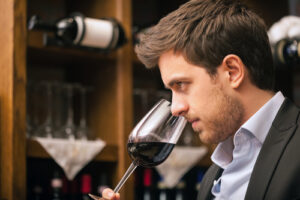 Restaurant management involves making customers comfortable and welcome. Beyond choosing the wine that will be sampled and tasted, you should work towards creating a fun atmosphere for your event to be a success. Market to a wide demographic of people. If you only attract snootier professionals, you may be in over your head. The ideal crowd is a blend of wine connoisseurs and fun-loving newbies that are there for the experience. Don't talk down to your crowd, but also don't go for too open of an event or it could turn into "free sample night" without the allure of a wine tasting.
[fl_builder_insert_layout slug="whitepaper-signup-module-supreme-guide-live-events"]
When hosting a wine tasting, you should serve carefully chosen food alongside the wine both for practicality and customer satisfaction. Wine tastings can get customers tipsy very quickly without any food to counterbalance the alcohol content. Beyond this, offering trays of food selected for each wine pairing allows you to showcase items on your menu that you're trying to target. You may have to branch out from what you typically serve and offer cheeses or fruits, but there's no reason why you shouldn't offer your signature appetizer if it pairs with the wine.
However, try to limit the food and wine selection to specific choices. If you provide supplemental food while offering your full menu, operating costs can rise dramatically, and the wines and the space allocated for the events is already an investment you must overcome. Be smart about your food options, and don't shy away from limiting options in the name of simplicity and elegance. If you establish an authority early on in the event, no one will question what foods accompany the drink samples.
Wine tastings are an intimate affair. As the residing restaurant management, it is your duty to rope off an area or reserve a backroom for the event so attendees can mingle and discuss the wines they have tasted with you and with each other. If you are electing to leave part of the bar or restaurant open under normal operations, clearly separate the event from the restaurant. Attendees won't stay long if they feel the event itself is a gimmick or an afterthought.
And of course, you must attract a sizable crowd for a wine tasting to be a financial success. The more people at your event, the higher the likelihood you will convert casual attendees into regular customers. Start your marketing push early by putting up flyers and by promoting the event on social media. Send out emails to your update subscribers and speak directly to customers to promote the event. Starting a few weeks before the event, you can have your servers start asking parties if they're planning on attending as part of their opening. Think outside of the box to bring the most people to your wine tasting and turn the event into a success.