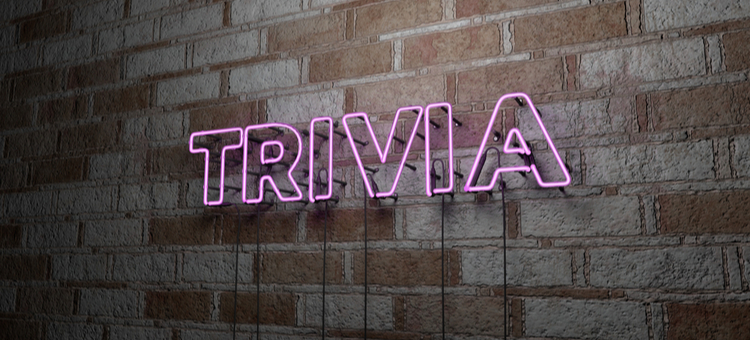 Pub trivia is a gold mine for slower weeknights that otherwise wouldn't drive high revenues. If you properly institute a recurring pub quiz into your bar's routine, every night can feel like a weekend as far as the cash register is concerned. Beyond the obvious pitfalls (don't move the weeknight of your pub quiz once it's established) you can avoid a blunder by following these basic guidelines.
Market Strategically
Word of mouth is great advertising for pubs, but when you start your pub trivia nights you won't have an established customer base, so you need to hit a few key demographics. Promote your trivia night heavily on Facebook, Twitter, and other social media sites the first few times to draw a reasonable crowd. Advertise in a couple of local print publications if the pricing is right, and be sure to put up posters and advertise heavily in your bar to build interest.
Find the Host with the Most
For pub trivia questions that you're writing yourself, finding a charismatic (and, simultaneously, systematic) pub quiz announcer or host is key to having an enjoyable event without any hiccups. They need to be able to move the game along while keeping it fun, so you may want to consider hiring someone for a modest fee to leave a good impression. Don't just hand off duties to your bartender – do your research and let the host do the heavy lifting.
Keep it Simple
This goes for the question format and the prizes themselves. Note that we didn't say "make it easy," as great pub quizzes have a steep difficulty level to keep things interesting. Rather, make sure your quiz themes and the general format and points system of your quiz is fairly straightforward, so more people will be enticed to play. And don't get extravagant prizes – you want to keep the competitive atmosphere light and fun. Simply give away coupons for free meals, or perhaps a modest bottle of wine. Giving away multiple prizes for first, second, and third isn't a bad idea, but keep prizes relatively simple.
Stick to the Rules
Discourage cheating, and disqualify any team or person seen consulting a smartphone for answers. No one likes a cheat, and the only way to keep your pub quiz reputable is to not allow such antics.
Follow these tips, and you're well on your way to establishing a recurring pub quiz to boost sales on those early weeknights.
[fl_builder_insert_layout slug="whitepaper-signup-module-supreme-guide-live-events"]