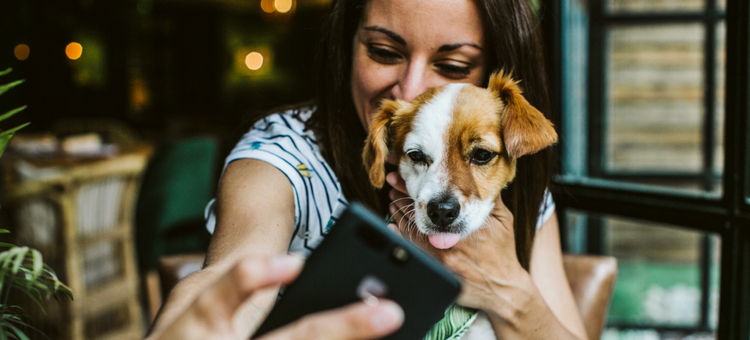 Today, people are going out to the bar for a good time – and a good cause. Over the past few years, there has been a significant rise in charitable bar events. That's because customers are more "woke" than ever…they know their dollar has power.
In fact, 87% of consumers are eager to spend money with businesses that support causes they care about according to Cone Communications research. So, now is the time to show love for local causes. Get started with this list of 7 charitable bar event ideas.
1. Dining Week with Heart (Team Up on Charitable Bar Event Ideas)
Turn a basic dining week into a non-profit endeavor. Partner with other local bars and restaurants to organize a "philanthropic foodie" event. Decide on a single charity – or multiple ones – to receive a portion of the proceeds from meals and drinks sold during that week.
Need real-world inspiration for your charitable bar event ideas? Look to Denver's Dining Out for Life project. On May 2nd, 2019, over 100 bars and restaurants donated 25% of guest checks to Project Angel Heart, a non-profit that provides healthy meals to those living with HIV/AIDS. Volunteers from Project Angel Heart stopped by each table to thank patrons and leave literature behind about the non-profit.
2. Battle it Out for a Good Cause
From trivia tournaments to open mic night, these charitable bar event ideas bring everyone together for a little friendly competition…
Bar Games for the Win: Everybody loves cornhole, flip cup, and beer pong. Now, turn these classic bar games into a tournament where teams compete to win a donation to their favorite charity.
Charity Trivia Faceoff: This isn't trivia night as usual! Invite local charities to create teams of 4-5 players. You should end up with about 8-10 teams. Now, it's time to customize these charitable bar event ideas for trivia. You could run this type of live bar trivia competition on one night only – or spread it out over 8-10 weeks. However you do it, the prize should be a donation to their charity, and perhaps a celebration party for their volunteers.
Open Mic with Heart: What makes open mic night one of the best charitable bar event ideas? Before each performer begins singing or playing their instrument, they get 1 minute to talk up their favorite charity.
3. Pup Crawls, Pints for Paws, and More Charitable Bar Event Ideas for Dog Lovers…
Keep the collaborative spirit going as you plan charitable bar event ideas. Turn the average pub crawl into a "pup" crawl. Depending on your health code and zoning laws, a different animal shelter could set up outside each bar – with a friendly (adoptable!) dog ready to greet the crawlers.
Not allowed to bring pooches to your pub? No worries, the Ithaca Beer Company runs a Pints for Paws pet food drive event where they also donate $1 from every pint purchased to the local humane society.
Expand your dog-focused charitable bar event ideas to the menu: ask your bartenders to come up with cocktails inspired by man's best friend. Get "punny" with names like a Rin Tin Gin Gimlet and these 9 cocktail recipes named after dogs.
[fl_builder_insert_layout slug="whitepaper-signup-module-50-best"]
4. Take a Can-Do Approach to Non-Profit Events
The good old-fashioned can drive got a fun twist in the Poughkeepsie, New York area. Over a dozen bars and restaurants joined forces to run a Cans for Cans event. Customers were invited to bring in in 5 cans of non-perishable food items which would be donated to the regional food pantry In exchange, they received a complimentary beverage (in most cases, a can of beer).
Think of other charitable bar event ideas that could support a food-related organization or initiative. This sends a strong message to your customers that you're trying to make a difference in your own industry. Consider joining the Dine Out for No Kid Hungry.
This initiative, backed by the National Restaurant Association, helps to raise awareness about childhood hunger in America and provide kids with food sources and education about healthy eating.
5. Be the Bar Hero to Someone in Need
Yes, you can be the ultimate bar hero.
Become known as the bar that helps families host charity fundraisers for a sick or injured loved one.
In fact, Nathan Bill's Bar and Restaurant in Springfield, Massachusetts has built a well-deserved reputation for coming up with creative, charitable bar event ideas to help those in need. Last year, Nathan's hosted a block-party event to help Jessy Sullivan, a young mother diagnosed with brain cancer.
The local media dubbed it the charity event of the summer, and thousands came out to support "Jessy's Fight."

6. A Charitable Twist on Ladies Night
Sorry, fellas. Research shows that women are more philanthropic than men. So, it stands to reason that they'd be more apt to go all in for your charitable bar event ideas. Gear some of your non-profit events towards women's health and issues: such as breast cancer or women's domestic abuse shelters and support services.
For example, you can join the many bars and restaurants who have aligned their charitable bar event ideas with the American Heart Association's (AHA) Go Red for Women campaign.
The restaurant at Walker's Bluff Restaurant in Carterville, Illinois held a "Pursonalities" purse auction which included heart-healthy appetizers. You could also make a small donation to the AHA for every woman who wears red during the month of February (heart health awareness month).
7. Ongoing Charitable Bar Event Ideas: Tap Into Charity and Join a National Movement
The only problem when brainstorming charitable bar event ideas is this: you'll likely end up with more events than can fit on your calendar. That's why it's important to also run some ongoing non-profit initiatives and promotions.
It could be setting up a designated tap handle at your bar. Each month, donate a percentage per pour to a different charity. Go the extra mile and put the charities logo right on the tap handle.
Another idea is to align your bar or restaurant with a project like The Last Plastic Straw. You can pledge to eliminate the use of plastic straws to help the environment, and educate your customers about why you made the switch.
At the end of the day, the best charitable bar event ideas are the ones where everyone wins: your community, the non-profit, and your business. Don't feel guilty if your charity event results in a boost of business for you. That's a good thing! The more success you have, the more resources you have to put on your next charitable event.