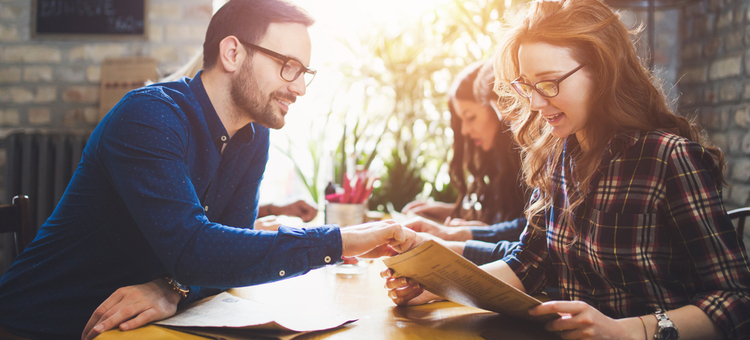 Restaurant managers don't need to be reminded how complex their jobs can be. There is far more to the position than hiring, firing and training. Bars and restaurants aren't self-sufficient, so what a manager does with his or her staff during operating hours is sometimes the difference between success and failure.
A part of that ongoing management process that occasionally gets overlooked is the pre-shift meeting, sometimes referred to as the lineup. Taking a few minutes before a shift to brief staff and make sure they are ready to serve customers is one of the industry's most beneficial management tools.
We know that even the great managers out there will occasionally neglect this part of the process so we thought it might be helpful to remind everybody what the "The Pre-Shift" is all about.
Why You Should Have Pre-Shift Meetings
Open Lines of Communication: The hustle and bustle of your operating hours means you rarely have the chance to interact with employees in a stress-free environment. The lineup is an opportunity to make clear what you expect from them and allow them the opportunity to give you feedback that may help fine-tune your operation.
Motivate: The pre-shift meeting is not the time for negativity. Even if you have valid reasons for disciplining the staff, your restaurant will be far better served by using this opportunity to get the staff excited about their upcoming job. This is also a good time to publically praise good work by individual employees.
Begin Managing: Cheryl Parsons wrote on rewardsnetwork.com that the lineup is when managers should introduce topics they expect to reinforce during the shift: "Managers must realize that these meetings plant the seeds for which topics managers will manage that day" said Fitzgerald. Points of emphasis will better resonate with staff if they are reminders of something you touched on during pre-shift.
Address Customer Questions:In the course of an average day, your staff will be asked a multitude of questions, often simple questions about the locality, the establishment, about menu items and local events. If your staff can't answer these questions, you will have a more difficult task in enticing these customers back.
Your pre-shift meeting should arm your staff with the basic knowledge required to represent you and your company. After all, you can't answer all customer queries yourself. There are questions to which the answers will possibly change on a daily basis (hence the importance of a pre-shift meeting). There are also general questions to which your staff should always know the answers to.
[fl_builder_insert_layout slug="whitepaper-signup-module-33-customer-loyalty"]
15 Questions Staff Must Know the Answers to
The following is a recommended list of questions that your staff should know how to answer. Of course, your requirements may vary slightly so add or remove questions as required:
1. What are the specials today?
2. What soup is being served today?
3. What time do you serve food until?
4. Is there (butter, flour, nuts) in this dish?
5. What time do you stop serving alcohol?
6. Are opening times the same on a Sunday?
7. Can you cater for special dietary requirements?
9. Where can I find an ATM machine?
10. Are there taxis nearby?
11. Are there any buses nearby?
12. Can I pay by credit card, debit card, check?
13. Do you offer Wi-Fi internet access?
14. What can you recommend on the menu?
15. Do you have parking facilities?
Keys to a Good Pre-Shift Meeting
Venue: Make sure you give yourself the best chance at a captive audience. Hold the lineup in a back area or party room, any place in the restaurant where you're likely to face the least amount of distractions. And don't be late. This is a time for you to lead by example.
Menu/drink changes: This is probably the fundamental point of these meetings. Staff should be keenly aware of anything that will impact their shift – 86'd items, changes to beverages, new kitchen policy, etc.
Appearance: Along with knowing the menu, your staff should be physically prepared to meet customers. This is the time to address any issues related to uniform and personal grooming.
A daily pre-shift is the ideal scenario, but depending on the size of your staff and budget it may be difficult to make that happen. At a minimum you should aim for at least one weekly pre-shift meeting, ensuring that you are able to meet with every member of the staff at least once.