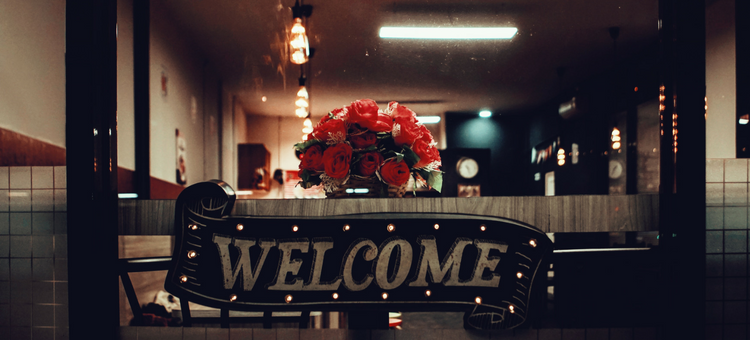 Your ambiance and lighting might not be the first things you think of when you're planning your restaurant's success, but they're both incredibly important. They help to create the overall experience your customers have in your bar or restaurant.
For starters, what exactly is ambiance? Simply put, it's the atmosphere or mood in your bar or restaurant. Your ambiance sets the tone for your customers and tells them how to feel. With that in mind, you can see why focusing on your ambiance is crucial!
The lighting you choose has a big impact on your ambiance. Of course, the brightness of your lighting depends on the type of bar or restaurant you have, but dimmer lighting creates a cozier, most intimate feel. Make sure that lighting is evenly distributed throughout your dining room—you don't want some tables to feel like they're under a spotlight! Their food will look more appetizing if it isn't being illuminated with harsh lighting. But that's not to say you don't want to highlight some areas. For example, your host stand will probably be brighter than your dining room.
Don't think that you're limited to overhead lights…remember that other light sources can add interest. What about chandeliers or candles on the tables? One important thing to keep in mind is your menus. Yes, dim lighting can be romantic, but if your guests can't even read their menus without a flashlight, you have a problem.
But lighting isn't the only element that plays into your restaurant's ambience. Consider the music you pick. You probably don't just want to throw on the most popular local radio station. Instead, think about what fits the mood of your business. Is it quieter, classical music, or loud rock? Make sure that every guest, no matter where they're sitting, can hear the music. However, you don't want it to be so loud that it drowns out any conversation. And don't forget about your décor. Remember that your artwork, furniture, and table coverings should all be working together to create a mood.
When it comes to your restaurant's ambiance, you don't want to simply pick out the music, décor, or lighting that you like. For example, you might decorate your home with plants, but do plants fit the vibe of your business? Truly think about what best serves your bar or restaurant. What mood are you trying to create? How do you want your guests to feel? Do the colors you use in your restaurant or bar fit that feeling? What about the smells and sounds?
Serving great food and great drinks is obviously important to the success of your restaurant, but the details can also make a huge difference. Pay attention to the lighting and ambiance to create an atmosphere that your customers will want to return to again and again.
[fl_builder_insert_layout slug="whitepaper-signup-module-create-menu"]