Social entertainment that enhances the guest experience – on and off the casino floor.
CATER TO COMPETITIVE STREAKS
Players stay engaged, striving for a spot on local and national leaderboards.
REWARD PLAYERS WITH PRIZES
Special offers from brand partners (like MillerCoors, Lyft) automatically appear on tablets.
BUILD COMMUNITY AND CONNECTION
Games are interactive: Buzztime brings players together, creating a lively social scene.
POWERFUL CASINO ENTERTAINMENT AND MARKETING PLATFORM
Easily host live trivia events and connect guests to daily national trivia competitions.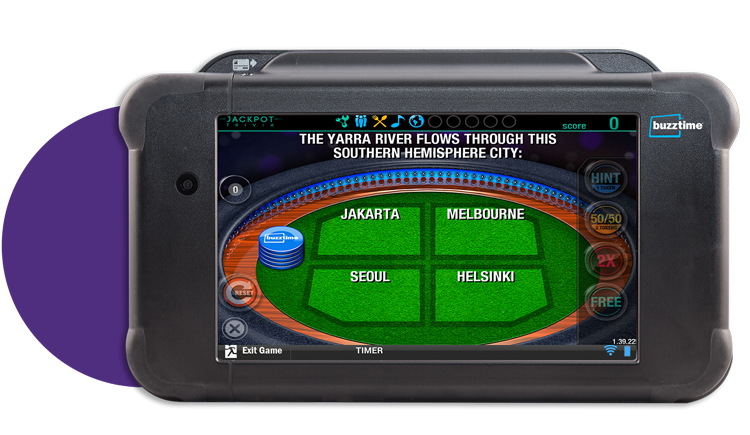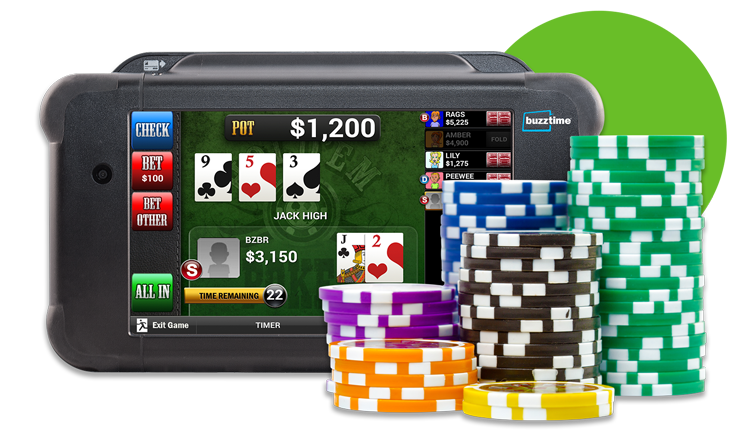 Keep players excited and in the gaming mood - so they return to your tables and machines.
CUSTOM IN-VENUE MARKETING
Promote your games, events, rewards - anything you want - on TVs and Buzztime tablets.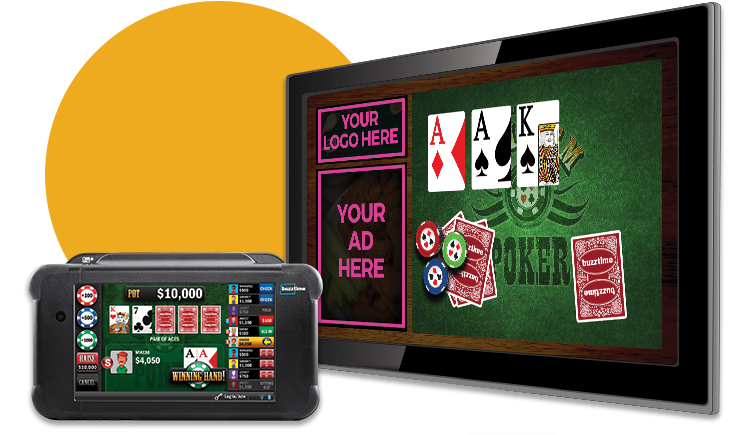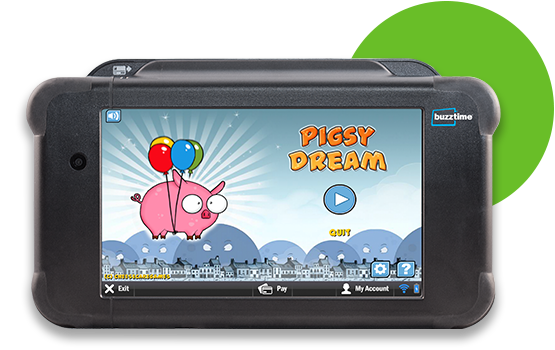 A virtual arcade challenges solo players with 24/7 on-demand action.
SEE WHY CASINOS ARE GOING ALL IN FOR BUZZTIME
LEARN HOW BUZZTIME TABLETS WORK