BUZZTIME COLLEGE ENTERTAINMENT TABLETS
From dining halls to dorms, Buzztime brings students together with on-campus social entertainment.
Interactive trivia and games help students bond over a little friendly competition.
Buzztime empowers colleges to create a vibrant, lively atmosphere outside of the classroom.
Invite prospective students and visiting family to join in the fun: Buzztime adds to campus tours.
POWERFUL, ON-CAMPUS ENTERTAINMENT AND MARKETING
CUTTING EDGE DIGITAL ARCADE
Offer students the latest gaming tech: a virtual, on-tablet arcade puts fun on demand 24/7.
Access one of the world's largest trivia collections - updated weekly. Trivia runs 7 days a week.
Custom digital sigange on tablets and TVs can alert students of events, schedules, and more.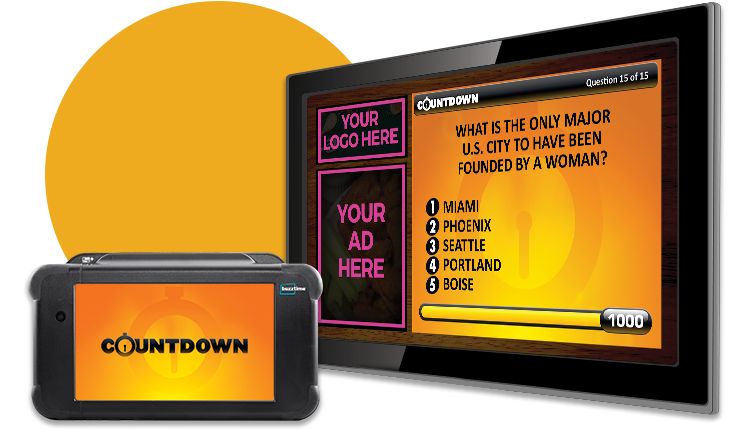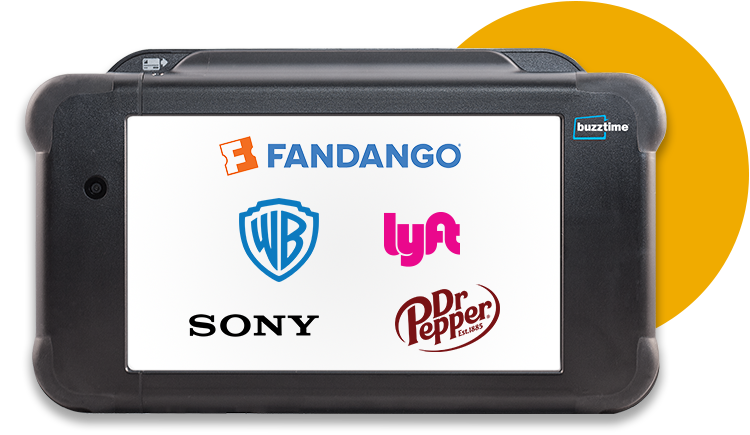 ALIGN WITH BUZZWORTHY BRANDS
Buzztime partners with brands like Fandango to offer rewards: sending patrons to your theater.
WANT TO LEARN MORE?
DISCOVER HOW BUZZTIME BENEFITS COLLEGES