BUZZTIME DISTILLERY TABLETS
Buzztime helps distilleries delight guests and improve profitability.
CREATE A SPIRITED ATMOSPHERE
Buzztime entertainment brings people together - it's an authentic way to create community.
Games and trivia encourage guests to stick around, socialize, and sample your spirits.
Buzztime's 10 million registered players look for locations that offer their favorite entertainment.
DISTILLERY ENTERTAINMENT, MARKETING, AND POS
Guests can tap into on-demand arcade games and trivia - or join a live game hosted by you!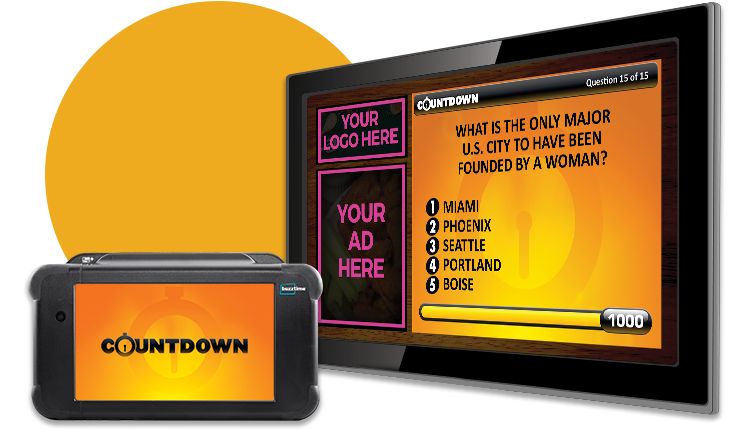 Easily highlight your offerings, events, and specials with in-venue digital signage on tablets and TVs.
LEARN MORE ABOUT BUZZTIME TABLETS
DISCOVER WHY DISTILLERIES ARE BRINGING IN BUZZTIME