Be their favorite place to stay - and play - with Buzztime's entertainment and information platform.
Give a warmer welcome: hotel tablets inform guests of your offerings, amenities, and events.
EXCEED GUEST EXPECTATIONS
Treat guests to games, a virtual arcade, even live trivia events - all powered by hotel tablets.
Wireless tablets entertain and inform guests anytime, anywhere: from individual rooms to the lobby.
ENHANCE THE GUEST EXPERIENCE WITH FUN AND CONVENIENCE
GAMES AND TRIVIA FOR ALL AGES
Guests play solo, compete with each other, or join national games - it's all at their fingertips.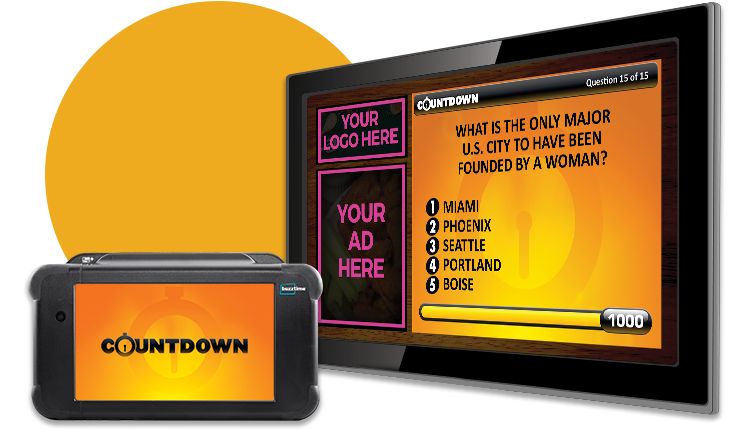 FRIENDLY, AUTHENTIC MARKETING
Spotlight your specials, events, and guest messages on hotel tablets and even your TVs.
LEARN MORE ABOUT THE PLATFORM
SEE HOW BUZZTIME CAN WORK AT YOUR HOTEL