BUZZTIME MOVIE THEATER TABLETS
Buzztime creates a social, entertaining atmosphere in concession, lounge, and ticketing areas.
Treat movie goers to a complimentary on-tablet games and trivia outside the theater.
10 million players seek out locations with Buzztime, 73% recommend them to friends.*
*2008 Independent Arbitron Study.
Attract big groups with entertainment that brings everyone together for friendly competition.
NOW SHOWING! BUZZTIME ENTERTAINMENT AND MARKETING
Trivia competitions run 7 days a week, 15 hours a day. Or host a live, in-theater trivia event!
TAP INTO A VIRTUAL ARCADE
Connect patrons of all ages to arcade games on touchscreen tablets - it's fun on-demand 24/7.
EYE CATCHING DIGITAL SIGNAGE
Spotlight upcoming releases, concession specials - anything you want - on tablets and screens.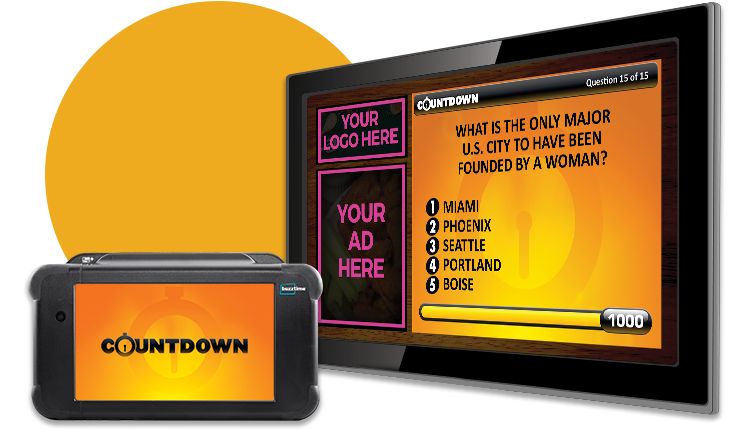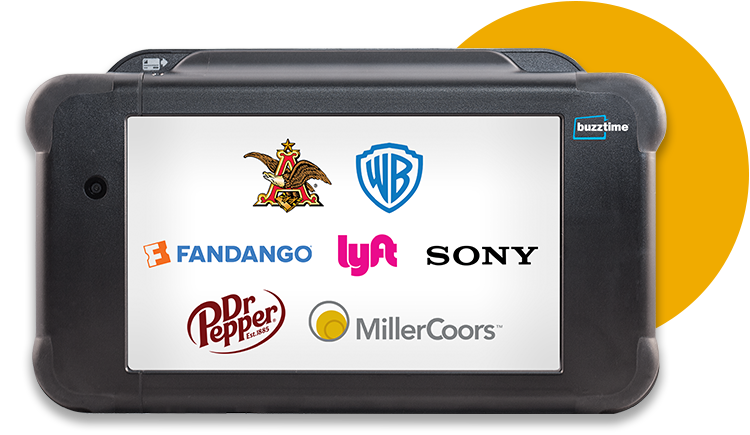 ALIGN WITH BUZZWORTHY BRANDS
Buzztime partners with brands like Fandango to offer rewards: sending patrons to your theater.
WANT A SNEAK PREVIEW?
LEARN HOW BUZZTIME BENEFITS THEATERS