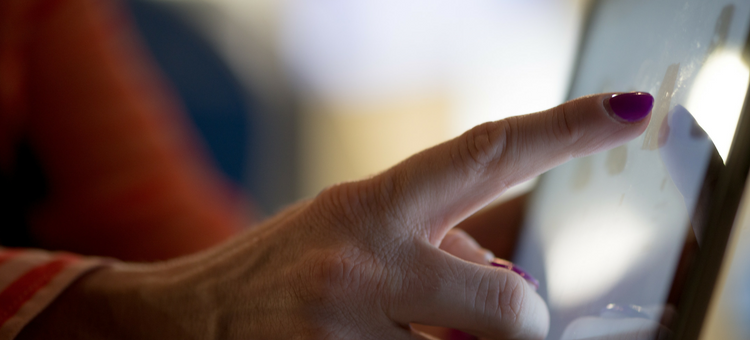 Bars and restaurants everywhere are continuing to go digital — including iPad menus at the table. But how big is this trend and will it eventually replace paper menus in every bar or restaurant? Many believe they will but perhaps not so quickly…
According to the 2013 Restaurant Industry Forecast by the National Restaurant Association, in-house iPad menus are one of the hottest trends of the year for the nation's bars and restaurants. A 2012 OpenTable survey also reveals that more than two-thirds of diners (67 percent) are in favor of adding technology to the dining experience, and nearly one in five restaurateurs (18 percent) have plans to do so within the year.
For example, STACKED uses tablets at every table for guests to custom-build and order their pizzas, salads and burgers, close out their bill, and even pre-order and pay the bill, before sitting down. Their goal is to provide customers with the most choices and convenience possible.
Stéphane's, an upscale restaurant in Boca Raton offering French and American cuisine, also recently launched iPad menus with a wine pairing app, offering guests a virtual Sommelier to educate them at the table about their extensive wine list.
However, while more bar and restaurant owners are getting on board with the idea, for others, the cost of purchasing an iPad for every table is simply more than they can chew. In a USA Today article, Bonnie Riggs, a restaurant analyst at NPD Group, said that paper menus won't be going away anytime soon, largely because of the cost.
Conversely, however, other bar and restaurant owners believe that the potential revenue of going digital with iPad menus makes them well worth the investment for a number of reasons, including the ability to:
Increase interaction and engagement with customers
Improve service efficiency
Add to the guest check by enticing customers with visual photos and more descriptive details of menu items
Encourage immediate and direct interaction with your guests via social media
Entertain guests with fun games and trivia, encouraging them to dine or drink longer
As technology continues to get smarter and faster, the cost of implementing tablet menus in bars and restaurants will eventually continue to go down, allowing more businesses to take advantage of the technology.
But in the meantime, iPad menus aren't the only way to benefit from digital technology in your bar or restaurant. Here are some ideas:
Offer guests free WiFi, encouraging them to use their own laptops or iPads in your bar or restaurant
Use your television screens for trivia and other fun games that guests can play
Give guests reasons to connect with your bar or restaurant on social media with fun contests and by incentivizing them to check-in on Foursquare and Facebook
Create a mobile app for your patrons to view your bar or restaurant's menu, place orders, play games, and earn rewards
For more ideas on technology and the customer experience, read our earlier blog post.
Nobody knows how long it will take before all bars and restaurant in the country have iPad menus at every table, but they are definitely here to stay.
Have you been thinking of using iPads at your establishment, are you already? Add your comments below!
[fl_builder_insert_layout slug="whitepaper-signup-module-top-ten-pos"]