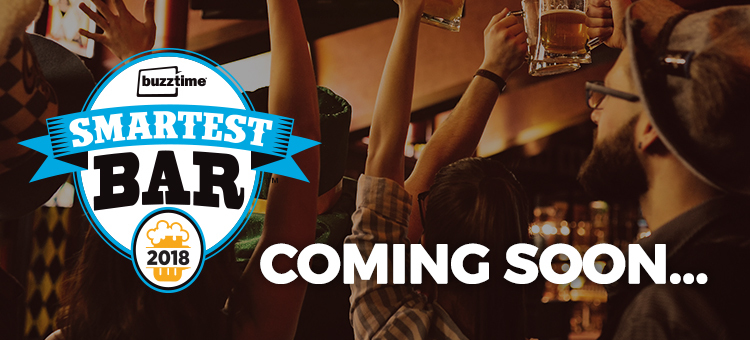 It's the most wonderful time of year for trivia lovers. Buzztime's Smartest Bar, the ultimate nationwide trivia competition, is coming up earlier this year. The epic bar vs. bar battle will kick off in August and run through early September.
During the famous 7-week competition, thousands of Buzztime players will represent their favorite bar in Wednesday night rounds of SIX Trivia. After 6 weeks, the top 10 bars advance to the championship round. Then, the Smartest Bar is officially crowned. The top 3 bars score Buzztime merch, medals, a victory party – and the winning team gets the victory trophy. Can't forget those bragging rights and PR opportunities if you're a top 10 bar!
This year, we're giving Smartest Bar a fresh look with new design elements. As always, we'll hook you up with those graphics and a promotional toolkit so you can rally players to battle on your bar's behalf.