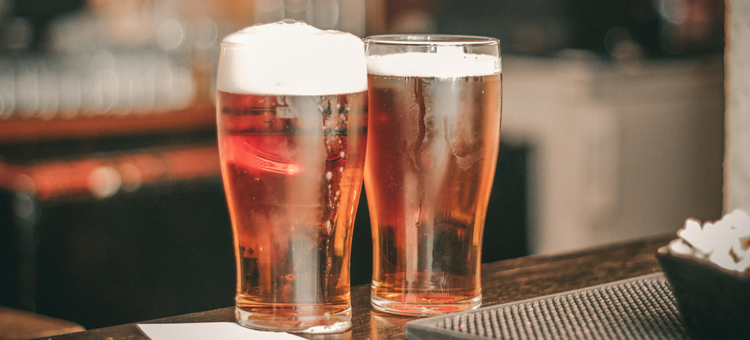 Finding ways to excite repeat or regular customers to attend special events and promotions can prove challenging, even for veteran restaurateurs. Promotions and deals tend to entice new customers or bargain hunters keen for a half-off special or free drink. Or, as is the case with event-themed promotions, a certain demographic of customer will fill your bar and you'll be able to convert maybe 10% of them into semi-regular customers. Finding promotions and bar marketing techniques that favor the loyalty of your typical crowd is challenging. We've provided a whitepaper called "50 Best Bar Promotions" to show you what's certain to work, and why your efforts may be falling flat. In the meanwhile, following is some of the insight to tide you over.
Loyalty cards, with which customers get a free entrée for every tenth purchase (buy ten burritos, get one free!) work best in restaurant environments. Many bars have tried their hand at loyalty cards and programs involving multiple drink purchases, but this can prove cumbersome and time-consuming for busy bartenders, inevitably hurting business on crowded nights. The interruption in service could actually shoo regulars away if implemented inefficiently.
So what is a bar manager to do? What types of promotions create a sense of community, and tie in a feeling of belonging, encouraging customers to come back again and again? #5 from the listis offering timely and fun keepsakes for dedicated customers during group events. Keepsakes can be quite affordable, and if you don't skimp on the material, they will last a long time. Having a regular customer in possession of a token goblet, shirt, or mug creates a "souvenir" feel that gives the item sentimental value. The more positive the emotion associated with the keepsake, the more likely it serves as a conversation piece down the road.
Consider this the bar marketing scenario that keeps giving back. Let's say your bar hosts a TV viewing party once a month, for Game of Thrones, The Walking Dead, or any other popular series. If you reward a select view of early arrivers with celebratory cups or keepsakes, they'll use the item at home often in their daily lives. The memories of that night naturally spark conversation when a friend or family members sees the memento. Your customer will invariably promote your event, and by proxy, your bar, by relating the story to their loved ones. While conversations like these may happen with no impetus, giving customers keepsakes encourages a frequent conversation.
How does a bar manager best utilize keepsakes to generate the most natural bar marketing buzz? Typically, the best keepsakes are associated with event-themed promotions. While receiving a free t-shirt for ordering a certain menu item may seem like a good idea, a customer is more likely to reuse and hold onto keepsakes that they acquired while at a party or while watching a big game. If you run a sports bar, run promotions around championships and rivalry games in which fans can show off their spirit with mugs or coasters or even sunglasses. Other types of events that work well for issuing keepsakes are community activities. A screening party for a cult classic film is a great opportunity to offer keepsakes. Local comedy nights lend themselves well to pun-filled keepsakes. Holiday events, like St. Patrick's Day, are also terrific for handing out promotional keepsakes with your bar's logo on them.
When designing keepsakes, it can be tempting to have your bar's name and logo very visible. While this would raise brand awareness, it threatens to overwhelm the keepsake and shadow the event in question. If you're handing out keepsakes at a sports-themed event, make sure the event and teams' logos come first. You don't need to go all out with your own signage. A simple brand plug at the bottom of a glass or at the corner of a shirt design is all you need to tie the keepsake to your location. The beauty of keepsakes is that the customer does the bar marketing for you.
Did you like what you just read? For more information on how to engage patrons and boost sales on slow nights, download our free whitepaper "50 Best Bar Promotions" and get even more ideas just like this one.
[fl_builder_insert_layout slug="whitepaper-signup-module-golden-book-of-upselling"]