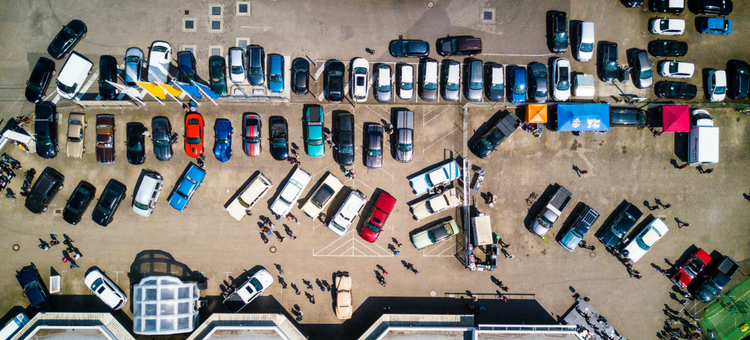 Opening a brand new restaurant is a dream come true. As you prepare for your soft open you've most likely fine-tuned and tweaked your menu dozens of time, agonized over décor options, and fretted over hiring the best staff to keep your kitchen and dining area running smoothly.
But have you invested in adequate parking? As more and more restaurants continue to open in busy city centers and downtown areas parking is getting hard to come by in many metropolises and small towns alike. Many restaurant owners believe this issue isn't overly concerning – if customers love the food and the experience, they'll figure out a parking solution. But providing plenty of parking may be your key to success.
Consider Your Demographic
The amount of easily accessible parking your restaurant or bar will need to flourish depends on the age range you cater to. For hip new dive bars and trendy restaurants that largely target millennials, patrons often find a way to circumvent tricky parking situations. Young, single diners are more likely to take an Uber or Lyft or rely on public transportation.
However, if you're a family-friendly steakhouse and children factor heavily into your demographic, a lack of parking could be disastrous. Families travel in large groups – sporting a minivan or SUV, mom or dad will need to unload the children and the baby stroller right in front of your entrance. They won't want to hunt for street parking or navigate a nearby public parking structure with the whole family in tow.
Zero in on Your Zone
Parking is also a major issue depending on where you're located. If your restaurant is snugly situated downtown, you may not have to worry about investing in parking if enough foot traffic comes your way. Many eateries don't expect customers to park at all, but instead rely on tourists, businessmen and women, and other passersby to populate their restaurant.
But if you aren't located in a city center or near a residential area where residents can walk to your location, eating at your restaurant becomes a "destination" trip. Customers will then need to drive specifically to your bar or diner to eat. Not knowing if they'll be able to find a parking space will seriously deter many diners. If you're off the beaten path, ensure that regulars and newcomers will all have a place to park.
Time to Valet
When you're applying for a permit with the city but can't afford (or find) a nearby lot to purchase or rent, you may feel dead on arrival. Thriving cities are simply running out of parking spots and developments where parking is feasible. Even if you're planning on providing parking spots the block surrounding your restaurant may already be full.
One way to circumvent this issue is to sign a contract with a valet company. It's an investment, but the promise of carefree parking can lure many a wary customer. In fact, by offering guaranteed valet parking you can attract a higher-paying demographic, to which you can hopefully upsell your highest-margin menu items.
Even if your restaurant boasts delicious entrees, fun atmosphere, and addictive Buzztime trivia, a sticky parking situation can dissuade many potential customers from giving it a chance. Invest in parking solutions for booming business and greater profits in the long run.
[fl_builder_insert_layout slug="whitepaper-signup-module-33-customer-loyalty"]