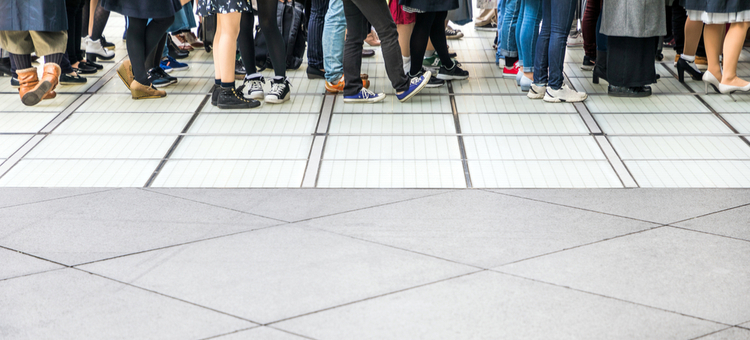 You can thank (or blame) New York City for kicking off the first restaurant week event in 1992. Dozens of upscale restaurants offered prix fixe lunch deals for $19.92. From there, the concept took off. Today, you'll find cities of all sizes putting their own spin on restaurant week. Some include brunch and lunch. Others run it twice a year. Most are prix fixe, although the latest trend is letting restaurants choose from different tiers of prices. One thing is for certain: restaurant week isn't going anywhere.
For many restaurateurs and even customers, the week has become a subject of ridicule. For others, it's a welcome opportunity to pack the house during slow times. If you're on the fence about restaurant week, let this list of pros and cons be your guide…
The Pros: What's Great About Restaurant Week
New Faces…New Faces Everywhere
This is what restaurant week is all about. You're going to likely see a steady stream of customers all week long. The question is, are these the customers you want? (Skip ahead to "Cons: Bargain Hunters" to review). Chances are, you'll get a mix of people in for restaurant week. Some may even turn into regulars. To increase the odds of turning first-timers to regulars, you need a plan that might include something like this:
Train staff to ask every guest if it's their first time visiting. If it is, the waiter should leave behind $5 coupons good for the next month.
Waiters should also ask customers if they'd like to enroll in your loyalty or email program. Capturing emails or even phone numbers for text messages during restaurant week is key, so you can communicate with customers beyond the week.
Free Publicity and Hype
Organizers of restaurant week are often tourism boards, regional restaurant associations, and chambers of commerce. Their goal is the same as yours: bring more people through the doors. That's why you can expect tons of advertising and promotions from the restaurant week organizers. That's a big pro. The con is that there is a fee, and it's often steep (for more on that, see "Cons: Fees").
An Opportunity to Promote Additional Dayparts Besides Dinner
Seattle didn't come to play…Over 165 eateries participate in this city's massive restaurant week, called Dine Around Seattle. What's unique about this event is that in addition to a 3-course dinner for $35, many venues also offer a 2-course lunch deal for $20.
Even if your town only includes dinner promotions during restaurant week, why not make the concept your own and throw some of these lunch specials, too? It's an awesome way to remind folks that you're a great spot for lunch.
Keep the Party Going
If restaurant week has served you well: bringing in new customers and driving up revenue. Why not keep the momentum up? That's exactly what the Restaurant Association of Metropolitan Washington did in 2019. After hearing that restaurants were having a tough January – facing losses of 20-60% – the association made restaurant week 2 weeks. Even if your town's restaurant week stays at just a week, you could always extend your deals throughout the month (again, only if it's giving you the ROI you want!).
[fl_builder_insert_layout slug="whitepaper-signup-module-33-customer-loyalty"]
The Cons: The Trouble with Restaurant Week
It Brings Out the Bargain Hunters…
…Who have no intention of returning when restaurant week wraps up. This might be the biggest reason some restaurants skip out on the week. Some customers simply want a good deal and nothing else. You won't see these "coupon clippers" until restaurant week the following year. Chances are, they won't be generous tippers, either. To embrace the week, you must accept the bargain hunters. They will come out of the woodworks…can you handle it?
No or Low Profit Margins
If you decide to go forward with restaurant week, be prepared to do the following: offer fantastic, 5-star food at a ridiculous bargain. You can't afford to cheap out and serve sub-par food…you better believe customers will be on the lookout for restaurants who are trying to "cheat" the system by serving food that's not worth the prix fixe. So what can you do?
Serve your best dishes, take a loss (or a super slim margin), and know you've impressed the pants off first timers. Or, work with your chefs to come up with delicious yet high-margin dishes. For example, lesser cuts of meat can become moist, tender, and flavorful after a lengthy simmer in a hearty main dish stew.
Be sure you give your dishes ultra-descriptive names, as research shows that those storied descriptions can increase sales by a crazy 27%.
You'll Mess with Your Branding
It's ok to have a healthy fear that restaurant week might cheapen your image. After all, the entire point of the week is to offer great deals on high-quality food. It may work in your favor to abstain from participating in the week, especially if your brand is built around being exclusive and upscale. Your loyal customers may even take offense if you join in restaurant week, thinking you want to attract the bargain hunters we mentioned earlier.
There's Often a Fee to Participate
Thinking of joining San Diego Restaurant Week? Great, you've got to be an active member of the California Restaurant Association, and cough up $950 to participate in lunch and dinner deals, or $600 for lunch only.
Even with sponsors, most restaurant week organizers still ask restaurants to pay to play to the tune of at least $500. If you run an upscale restaurant, where check averages are usually a couple hundred bucks, this fee is likely not an issue. However, if you operate on smaller dollar amount margins, $950 may be a steep price to pay.
You Might Appear to Be Inflating Your Prices
Back to D.C. restaurant week. A Mexican restaurant in the metro D.C. area (which shall remain nameless) decided to participate in the week's pricing structure: $22 for lunch, and $35 for dinner. The restaurant offered all-you-can-eat tacos at lunch for the $22 price. The problem? Normally, you can stuff your face with unlimited tacos for only $20. Online reviews were not friendly as people felt ripped off. However, the restaurant claimed they just wanted to participate (sob story).
The lesson here is this: if your prices are lower than most venues participating in restaurant week, you'll need to show value by adding in extras like a bonus extra course or special entertainment. If this extra effort doesn't appeal to you, you might want to take a pass on the week.
So now you have the full list of pros and cons for participating in restaurant week. Weigh your options, and decide what works best with your goals and your concept. You got this!