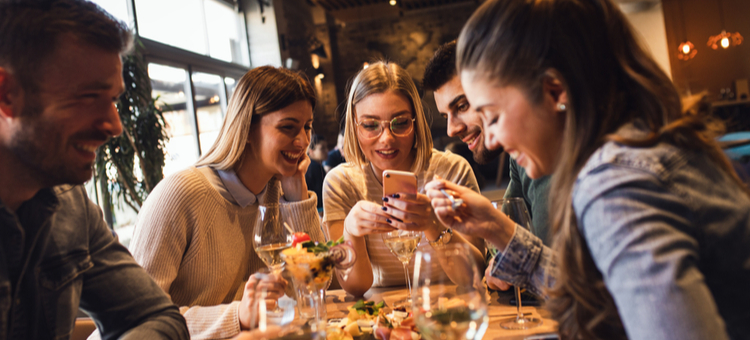 National Puppy Day. Peanut Butter Lover's Day. The first day of spring. And even the Ides of March. There's more going on in March than just St. Patrick's Day! So we've lined up 14 March promotion ideas for bars and restaurants to keep customers coming in all month long. As always, go ahead and steal our graphics to use on Instagram, Facebook, in your email or text campaigns…anywhere.
March Promotion Ideas You Can Rock Anytime in March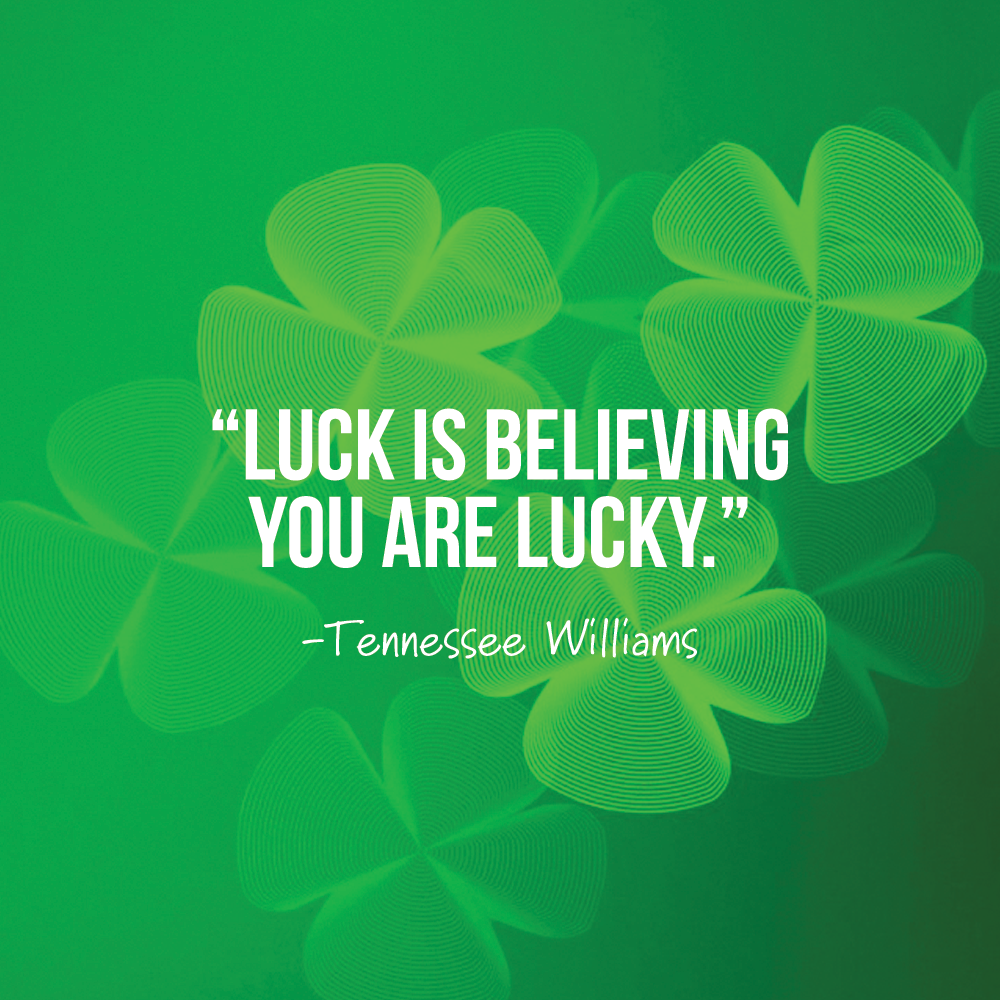 1. Don't Wait! Get in the St. Patrick's Day Spirit ASAP
Hey, if McDonald's can launch their shamrock shake in mid-February, you can kick off one of these March promotion ideas anytime. First, consider a weekly series featuring guided tastings of traditional Irish beverages: Irish beer, Irish whiskey, and hard ciders.
Or, how about a "lucky seat" happy hour event? Tape a shamrock to the underside of a bar stool before every happy hour. Then, have your bartender ask patrons to check to see if they're sitting on a shamrock. Whoever has the clover, gets a $10 bar tab for their next visit in march. From Irish dance lessons to guest bagpipers, check out these 12 March promotion ideas for St. Patty's Day.
2. Capitalize on Tax Time with March Promotion Ideas
Apparently, March is all about the green because it's also tax time. Encourage customers to spend some of their tax refunds with you. How? With gift card specials like buy a $50 card, get $10 on us. At the end of March, when Tax Day is just weeks away, offer specials priced at popular tax forms like a $10.99 or $10.40 dinner deal.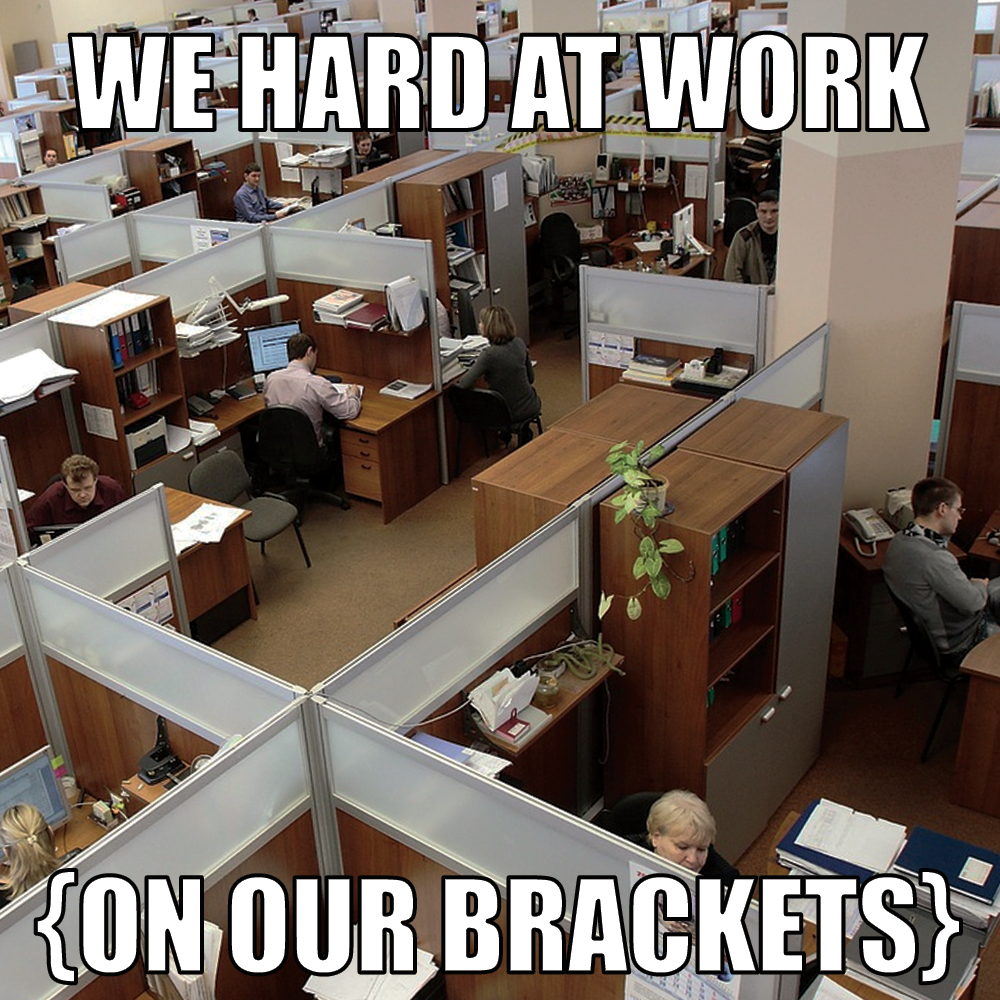 3. Let the Insanity Begin! It's Tourney Time…
Notice we didn't say the phrase that rhymes with "Starch Sadness"? That's because the NCAA watches businesses – especially bars and restaurants – like a hawk, ensuring they don't infringe on their trademarks. You can, however, use phrases like "March mania" or "basketball insanity" when planning your March promotion ideas, such as…
If your local college team makes the tournament, launch a watch party for the first game.
Before the game, host a live trivia event to get everyone warmed up with a little friendly competition.
During halftime, host your own trick shot contest as one of your basketball-focused March promotion ideas. Use a mini basketball and set up a hoop somewhere on premises. See who can do the craziest moves on their way to the basket. Reward with a gift card.
Team up with a local business – like a jeweler or furniture store – on March promotion ideas like a half-court shot. Let customers take their shot into a small hoop from the across the room for a chance to win a prize put up by the store.
11 Holidays to Inspire Your March Promotion Ideas
4. Go Nuts on March 1st with March Promotion Ideas for Peanut Butter Lovers' Day
People who love peanut butter like really, really love it. Ask your chefs and bartenders to create special peanut buttery delights for the days leading up to March 1st. For inspiration, check out this Peanut Butter Cup Martini recipe.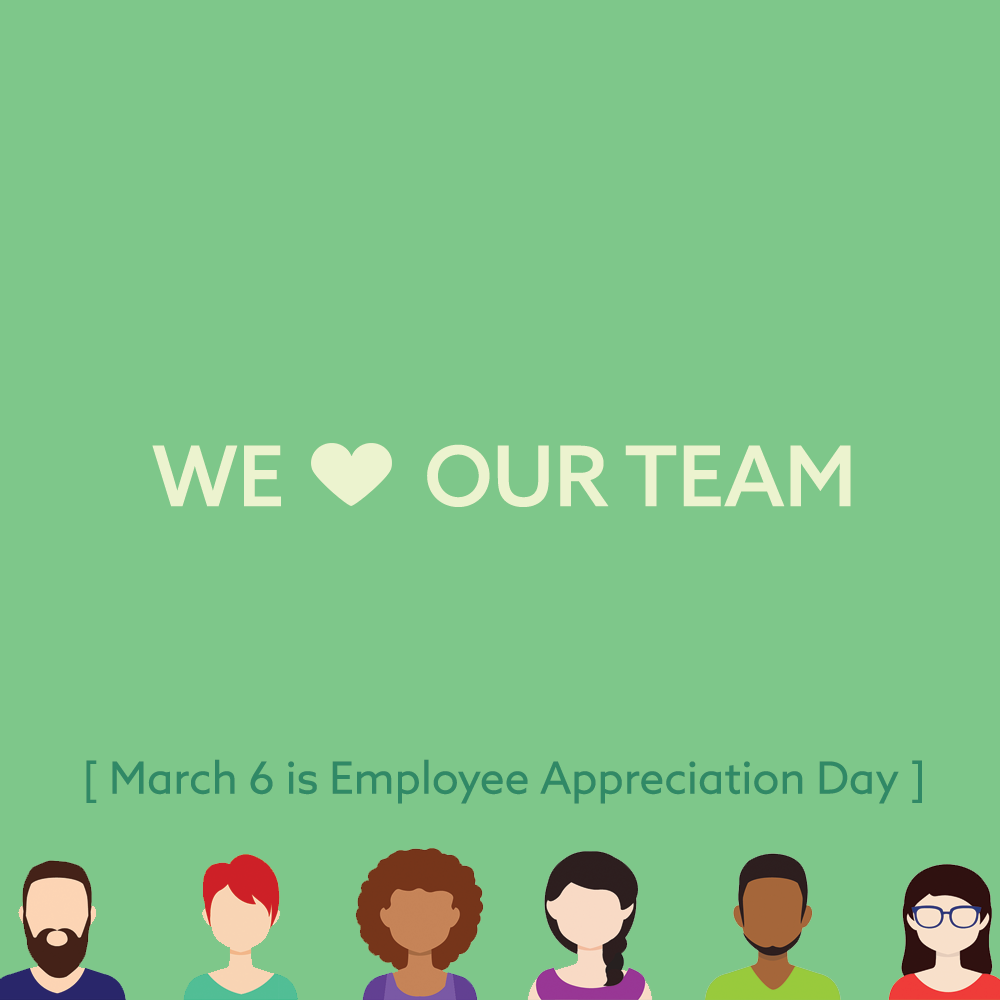 5. On March 6th, Show Love for Employee Appreciation Day
Held the first Friday of every March (which is the 6th in 2020), this is the day to go all out for your crew. Surprise them with a sheet cake in the kitchen or hand out $10 gift cards to the nearest coffee shop. You should also prepare March promotion ideas geared towards local businesses. Remind them that your restaurant or bar is the perfect spot for hosting off-site meetings, catered lunches, holiday parties, or in this case – an Employee Appreciation Day lunch!
[fl_builder_insert_layout slug="whitepaper-signup-module-5-step-marketing-budget-planner"]
6. March 8th is HER Day…It's International Women's Day!
This day is for the ladies. You could offer women a complimentary dessert. Or, take a more activist approach with your March promotion ideas and donate to a local women-focused non-profit like a women's career resource center or a Girl Scout troop. Better yet, join forces with that non-profit and invite them to come in and set up an information table on March 8th and donate 10% of your proceeds that evening to the non-profit.
Wondering what's in it for you with these charitable March promotion ideas? According to research, 85% of customers are more likely to buy products and support businesses that give to charities.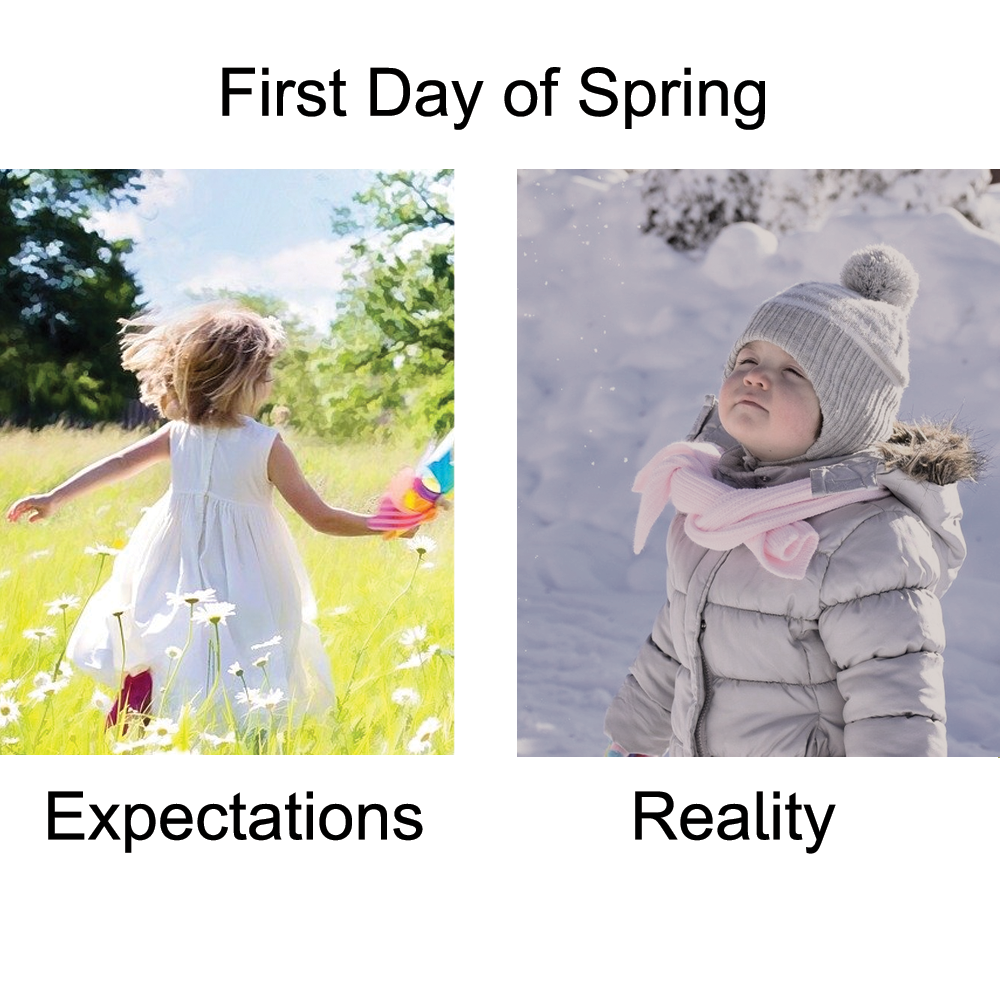 7. Spring Forward with March Promotion Ideas for Daylight Savings on March 10th
Boooooo! Your patrons "lose" an hour of party time on Saturday, March 9th to Daylight Savings when clocks are set forward at midnight. So, use your March promotion ideas to hook 'em up with double deals to make up for lost time. It could be double drinks for the price of a single, or two appetizers for the price of one. Have fun and get creative, that's how to rock your March promotion ideas.
8. Cookies, Anyone? It's Girl Scout Day on March 12th
Everyone loves Girl Scout cookies, and we mean everyone. Be a hero to a local Girl Scout troop – and your patrons – by letting the troop sell cookies in your bar or restaurant. In fact, why not up the ante with a few recipes from these 15 Girl Scout cookie-inspired cocktails?
9. Savor the Superstition with March Promotion Ideas for Friday the 13th
Even if your restaurant doesn't have a table 13 (hey, some managers are just superstitious like that), you can still tap into the fun of this "holiday." Price your specials for the evening at $13. Or, give 10% off to a group of 13 people who book a reservation.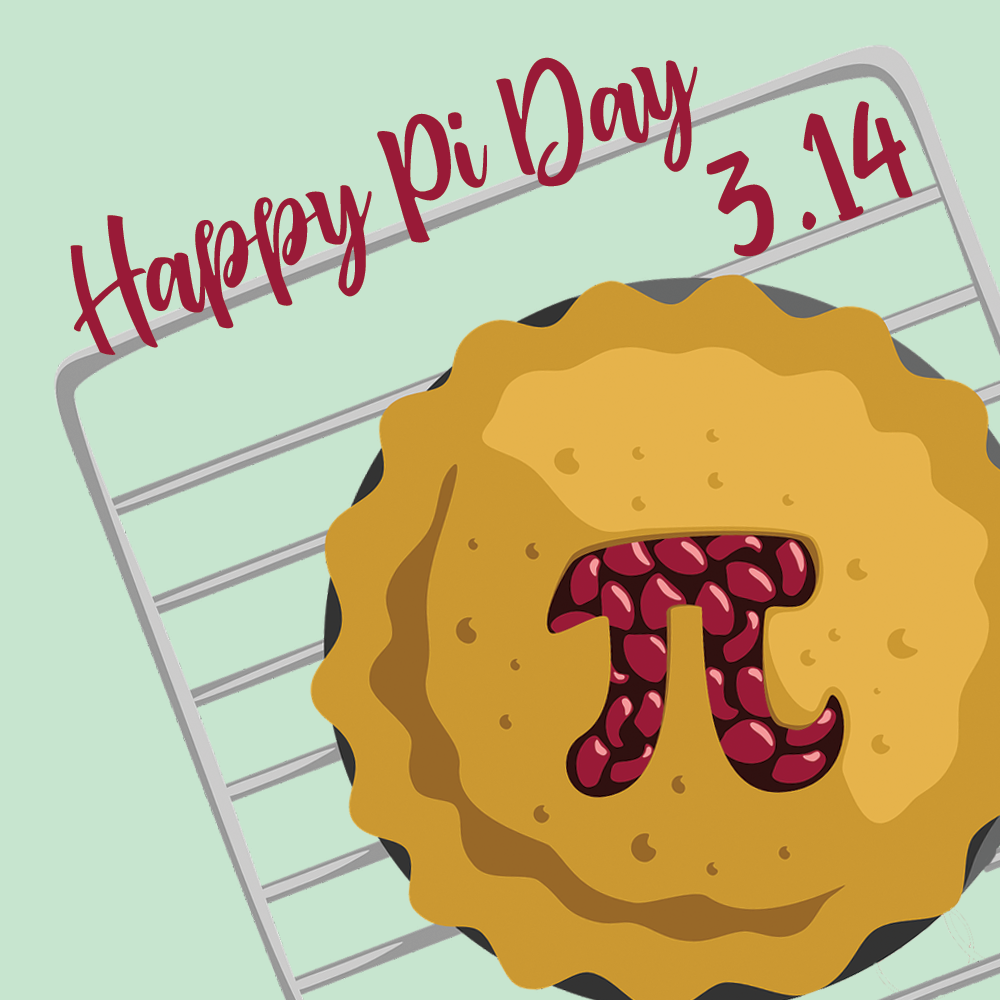 10. Geek Out for National Pi Day on March 14th
Create specials like a personal pizza "pie" or personal apple pie served in a ramekin. Decorate both with the "pi" symbol of course (very, very Instagram-able!) and prepare for your March promotion ideas to take off with math geeks and the average population as well.
11. Beware the Ides of March (But Serve Up This Bloody Good Cocktail on March 15th)
Speaking of geeks, book nerds are very familiar with the Ides of March, thanks to Shakespeare's play Julius Caesar. On March 15th, apparently Caesar gets offed by a group of conspirators, including his best bros Brutus and Cassius. Have fun with March promotion ideas like this Ides of March cocktail – made with blood oranges.
12. March Promotion Ideas to Rock St. Patrick's Day…All Day
Start the day off with an Irish brunch. Whip up Irish Eggs Benedict – just swap out ham with corned beef…delish. Tap in to the "bowl" trend with a loaded Irish breakfast bowl featuring a Guinness Irish gravy, sausage, and potatoes. It's like bangers and mash in a bowl. As you head into the evening, and the St. Patrick's Day revelers descend for a night of drinking, be ready with March promotion ideas like festive cocktails like layered Irish flag shots and plenty of green beer.
13. Finally! March 20th is the First Day of Spring
For half of the country, the first day of spring is typically in the 30s or 40s – maybe there's even a snowstorm. Have fun with the fact that maybe, just maybe, the temperatures might be somewhat spring-like. Gain media attention you're your March promotion ideas by promising to offer free "spring" roll appetizers or some other springy offering if the temperatures get above 50 on March 20th.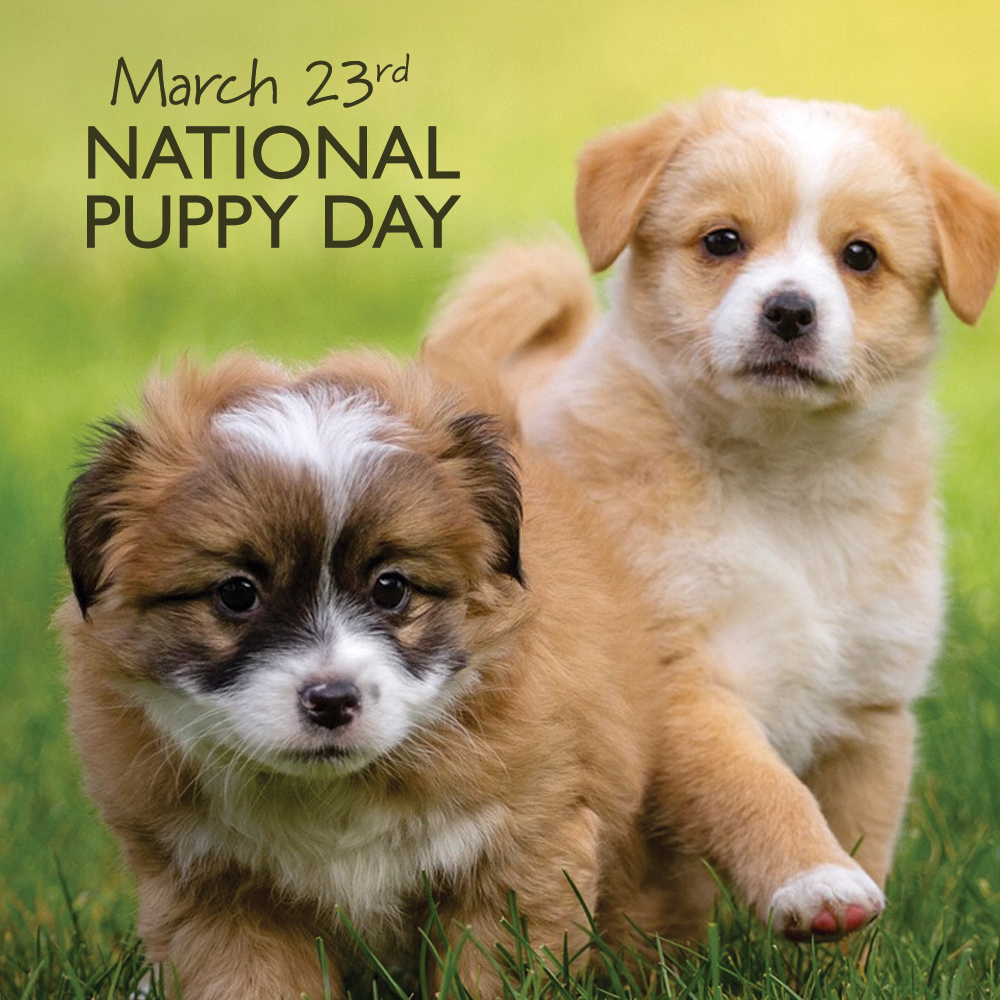 14. Say Awwww to National Puppy Day on March 23rd
Last but not least on this list of March promotion ideas is a day that's going to the dogs…well, to puppies. Run a cutest puppy contest on Facebook. Simply use this graphic, and ask people to put a picture of their puppy in the comments (if their dog is grown now, no worries, all dog lovers have a gazillion pictures of their dog as a pup). Whichever photo gets the most likes and loves, will win a $50 gift card.
National Puppy Day is also another opportunity to be charitable with March promotion ideas. Why not dedicate one of your tap handles to a local dog shelter or rescue group? Call it "Pints for Pups" and donate a $1 for every beer poured from that tap.
Now, do you feel like March is going to be a lucky month for your business? We hope these 14 March promotion ideas can help you bring in a ton of customers – and a pot of gold in profits.