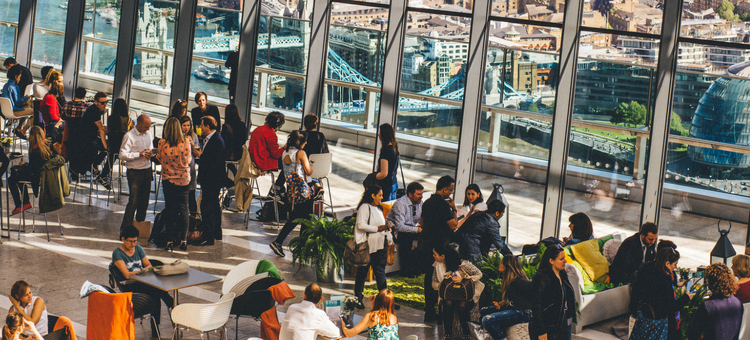 As a bar owner, did you ever watch an episode of Cheers and turn green with envy? Sure, their "regulars" totaled between five and ten kooky characters, but at least they had regulars! Unless you're situated in the heart of a bustling college campus, connecting with your community and becoming the local "it" bar can pose quite a challenge.
Most bar owners want their bar to be synonymous with their community: local pride means consistent business and a bottom line that doesn't waver. But how do you go from the latest new bar in your area to the second-home for everyone in your neighborhood?
Do Your Research
This is the most important aspect of creating a community-friendly atmosphere in your bar from day one: don't skimp on your market research, and take your time opening. Play the long game and consider any current trends as ideas to inform your concept, not dictate it.
Many bars that come and go in a flash fall victim to either being too identified with fleeting industry trends, or being overly generic and refusing to carve a niche for themselves. You want your bar to serve a specific community, to have a niche – but take the time to make sure the niche you choose will have traction in your community.
For example, sports bars are great, if you live in a smaller town that loves state-level sports teams or in a thriving metropolis with a successful and popular team. But some neighborhoods are more acclimated to success with a sports bar than others. Build a customer profile of the people that live in your area, and write your business plan around them. Don't try to attract a crowd that simply can't get to you.
Location, Location, Location
Ideally, your bar should be situated snugly in the neighborhood (or at least right by the neighborhood) where you expect most of your customers to live. Building a community of sports diehards, for example, can be difficult if they have to catch a train or drive half an hour home from your bar after the big game.
This is another reason why college campus bars do great business during the academic year – the population is so densely concentrated that most people can safely walk home from the bar when the evening's over. Even if you get a great deal for one location, consider the viability of a bar located there before you invest.
[fl_builder_insert_layout slug="whitepaper-signup-module-26-bar-promotions-that-work"]
Build Loyalty
Invest your marketing efforts and retention strategy around a long-term loyalty program, heavily incentivizing first-time visitors to become regulars. Go beyond the standard "free drink after ten drinks" promotion variations (though you should include this as well) and really think about what would make a customer come back more frequently.
Let's say that you allow customers to permanently write a message on your wall or on the ceiling after their 100th visit, and once they do this they get 10% off of all purchases for life. This may seem intense, but local patrons will relish the opportunity to align their local identity with your brand. Once you have a group of dedicated regulars, they'll encourage their friends to attend as well.
Create Your Own Community
Not every bar naturally attracts their local community in droves. Luckily, there are options for you to create your own specialized community within your bar, jumpstarting the process when you can't initially break through.
Buzztime has a built-in fanatical player community that will go wherever the trivia is. Host trivia nights at your bar and outfit your location with plenty of televisions so players feel welcome. Trivia players purchase more drinks and appetizers during a typical visit, and are more likely to return to your location. Once you have a trivia fan base, you can grow your bar community around them.
Follow these tips to become the de facto community bar in your town!