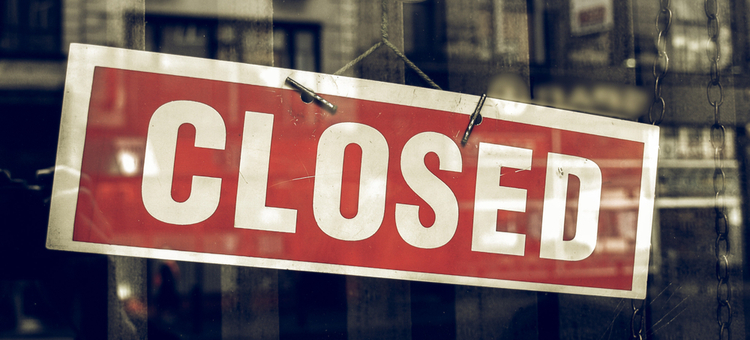 The restaurant industry is ruthlessly competitive. Many restaurants struggle to keep prices affordable while paying their bills, and what starts out as an entrepreneur's dream ends up as yet another failed restaurant. It's no secret that the likelihood of failure is high for fledgling restaurants – but can we pin down the top reasons why restaurants go under?
The answer seems simple: not enough business. But why are people flocking to certain eateries while completely ignoring others? Below are Buzztime's top reasons why a restaurant fails to generate business. Take notes and avoid these mistakes when you open your first (or next) restaurant.
Deprioritizing Food Execution
One of the most common reasons given for a restaurant closing is "the food just wasn't good." In theory, it's every restaurateur's top priority to serve delicious dishes. No one intentionally makes bad food – so what happens? Often, once a signature dish is created and vetted, the execution begins to breakdown.
If you don't properly manage your quality control, the food preparation and presentation process can become automated. If your kitchen turns into a machine, it's going to spell trouble. Uninspired chefs may start skipping steps and neglecting key ingredients, causing the flavor profile to warp. Keep a tight handle on your food execution to guarantee customer satisfaction.
Ignoring Customer Service
If a first-time customer has a negative experience with a server or staff member, there's little chance they'll give any restaurant a second chance. Making a terrific first impression is crucial for retention, and in the early stages of your restaurant development superior customer service should be your bread and butter.
Knowing this, it's surprising how many restaurants quickly hire service staff without appropriate vetting, and how often these staff members aren't fully trained in dealing with complaints or requests. All restaurants are "high pressure" environments; that's no excuse for a server to get snippy with a customer. If you want to know why restaurants fail in the early stages, just look at the disgruntled Yelp reviews.
Neglecting Proper Accounting
At the end of the day, a successful business boils down to the bottom line. If you don't know how to properly calculate your daily costs and keep your labor and income statements updated, you can't hope to make money. Many entrepreneurs that open their first restaurant start with big ideas and marketing strategies but forget about the balance sheet.
Your restaurant's décor and menu are important, but you must allocate proper resources to bookkeeping to have a chance of staying open in the future. Keep trying to reduce your costs and learn how to navigate taxes to ensure your restaurant doesn't fail a few months after opening.
Missing the Big Picture
Often, restaurants only focus on one aspect of their brand, whether it's the food, the ambience, or the service. Many managers fail to realize that every facet of their operation must work together to make customers eager to return. One way to keep them engaged is to provide another reason to visit other than the scrumptious entrees.
Some restaurants include an arcade for young children, or karaoke to corner an older demographic. One big picture investment that courts multiple demographics is TV trivia – a trivia system like Buzztime makes families and sports fans alike spend more and stay longer. If you lose sight of the big picture, your restaurant is destined to flop. Keep these pitfalls in mind to run a flourishing restaurant for years.
[fl_builder_insert_layout slug="whitepaper-signup-module-5-step-marketing-budget-planner"]