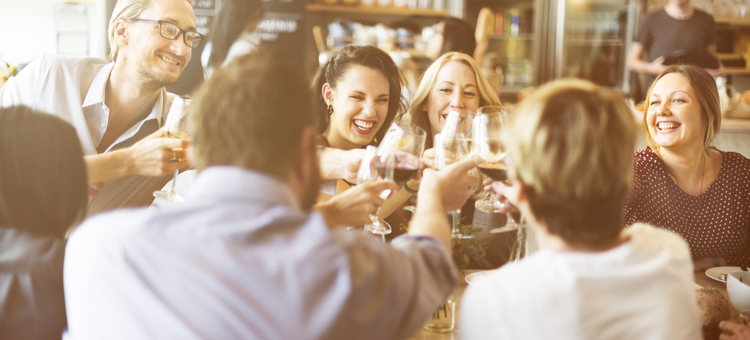 Does your restaurant appeal to Millennials? The generation that includes people in their late teens to their early 30s is one of the most sought-after demographics for almost every type of business. But if you want to attract Millennials, you first need to know what they care about. We've outlined a few big Millennial dining trends that will help you bring in this important group!
Food isn't just food for Millennials—they want their dining experiences to help them feel like they're part of their communities. They want to know that their food is locally and ethically sourced. They like to know that their money is going towards a good cause. This sense of community even extends to their seating arrangements—many of them prefer communal tables instead of smaller tables.
They want things their way.
According to Small Business Forum, 21% of Millennials say they want their meals to be customizable. This means that a one size fits all menu isn't going to cut it! Think about why chains like Chipotle are so popular—they allow easy customization.
They care about value.
There's another reason why Millennials like fast casual chains like Chipotle so much…they care about affordability. Although Millennials like dining out, they also love a bargain.
They like to snack.
Most Millennials don't always get just three meals a day…they love to snack, too. You can play into this by offering more appetizers and smaller bites.
[fl_builder_insert_layout slug="whitepaper-signup-module-create-menu"]
Craft beer is important.
43% of Millennials prefer the taste of craft beer to traditional beer. Restaurants that add craft beers to their menu can tap into this valuable market!
They care about the environment.
Bring out your recyclable flatware and biodegradable takeout containers, because caring for the environment matters to Millennials.
They like unique experiences.
It isn't just about the same old, same old with Millennials. They prefer to have an experience rather than a normal meal. Food trucks, which make typical meals seem a bit more fun, play into this desire.
Awesome food.
Okay, so every generation likes good food, right? But this is especially true of Millennials. Sure, they want a good value, but don't think this means you can get away with serving subpar food. 60% of Millennials think that great food is the most important thing when it comes to choosing a restaurant.
Keep these tips in mind and you can attract more Millennials to your restaurant!