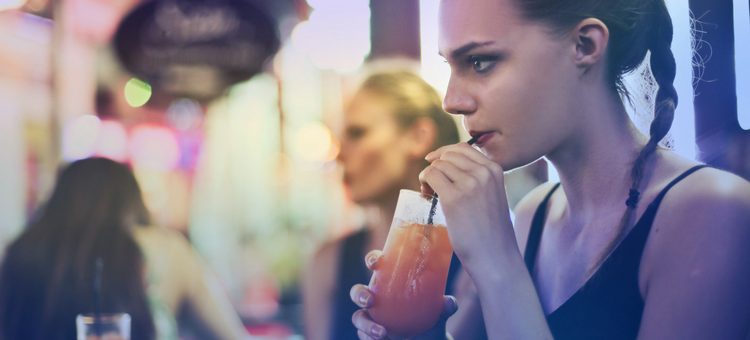 You've probably heard a lot about how important it is to attract Millennials to your bar or restaurant. Millennials, those customers born in the time period between the early 1980s and the early 2000s, are one of the most desirable demographics. But how can you figure out what Millennials are really looking for when it comes to dining and drinking? It can be tough—the behaviors of this group can be difficult to define. However, there are a few things that Millennials tend to appreciate. Read on to find out more about what Millennials are looking for on a night out.
They crave community.
Millennials don't just think of dining out as an opportunity to eat—they think of it as a social experience. They go out to dinner more frequently than Baby Boomers and use their nights out to socialize with friends. If you want to attract Millennials, it might help to make a few changes that encourage socialization, like Buzztime. Our tabletop tablets provide a convenient and fun way for Millennials to play trivia, poker and other fun games. AND 62% of our players spend more money on food and drinks while playing Buzztime and 66% stay longer at a location when playing. 
They're into craft beer.
One report suggests that most craft beer drinkers are between the ages of 25 and 34, an age range that includes Millennials. Millennials are drawn to craft beer instead of the typical big-name beer because it offers a unique experience, a more varied taste, and seasonal options.
They're looking for a deal.
There are a number of contributing factors (high student loan payments, a rough economy), but the fact remains: Millennials, on a whole, are less affluent than previous generations. What does this mean for you? If you want Millennials to spend their evenings with you, you'll need to offer great deals and promotions. Expensive cocktails might not draw a penny pinching Millennial crowd.
[fl_builder_insert_layout slug="whitepaper-signup-module-26-bar-promotions-that-work"]
They're looking for something new.
Millennials aren't into the same old thing. When they go out, they're looking for an experience. Changing up your menu, updating your décor, or offering tastes of new dishes are a few ways you can play to Millennials' desire for novelty.
They want to know what they're getting into.
Most Millennials don't show up to a bar or restaurant without doing some research first. They almost always check the website. Make sure your business has an online presence. Your menu, your cocktail list, and your daily specials should be easy to find on your website.
Millennials can be hard to pin down, but it's important to figure out what they care about—after all, they're a huge percentage of your customer base! Keep these ideas in mind if you want Millennials to come to your bar or restaurant for a night out.